Description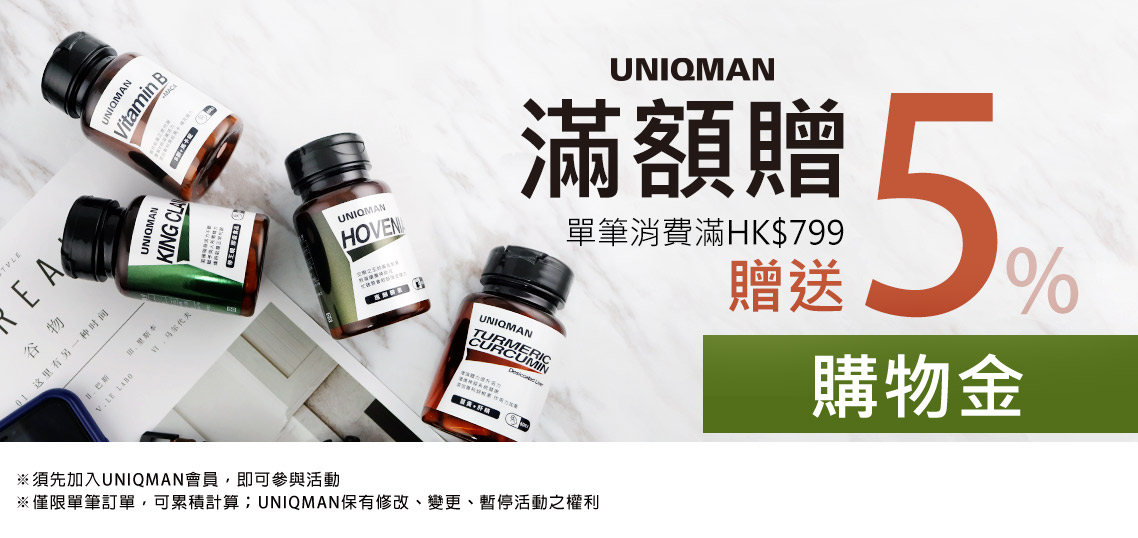 UNIQMAN Hovenia Capsules【Fight Hangover】
Say bye to hangover!
*Hovenia Capsules is highly effective in dissolving alcohol and facilitating the detoxification of the liver
*Research shows that in particular, it contributes to the inhibition of the remaining of aldehyde that is known to cause hangover
*Exclusive formula:
✔Hovenia | Dispel the hangover
✔Pineapple enzyme| Help digesting
✔Taurine| Energy booster
✔Vitamin B Complex| Enhance metabolism
✔Vitamin K| Protect liver
*Ready for challenge!
-Ease a hangover
-Recovers liver function
-Reduces fatigue
-Help produce saliva and slake thirst
Main Ingredients (Per serving):
Kenponashi Extract 400mg
Bromelain (from Pineapple) 100mg
Directions:
Take 1 capsule daily after meal. For better result, take 2 or 3 capsules daily. Do NOT take more than 3 capsules per day.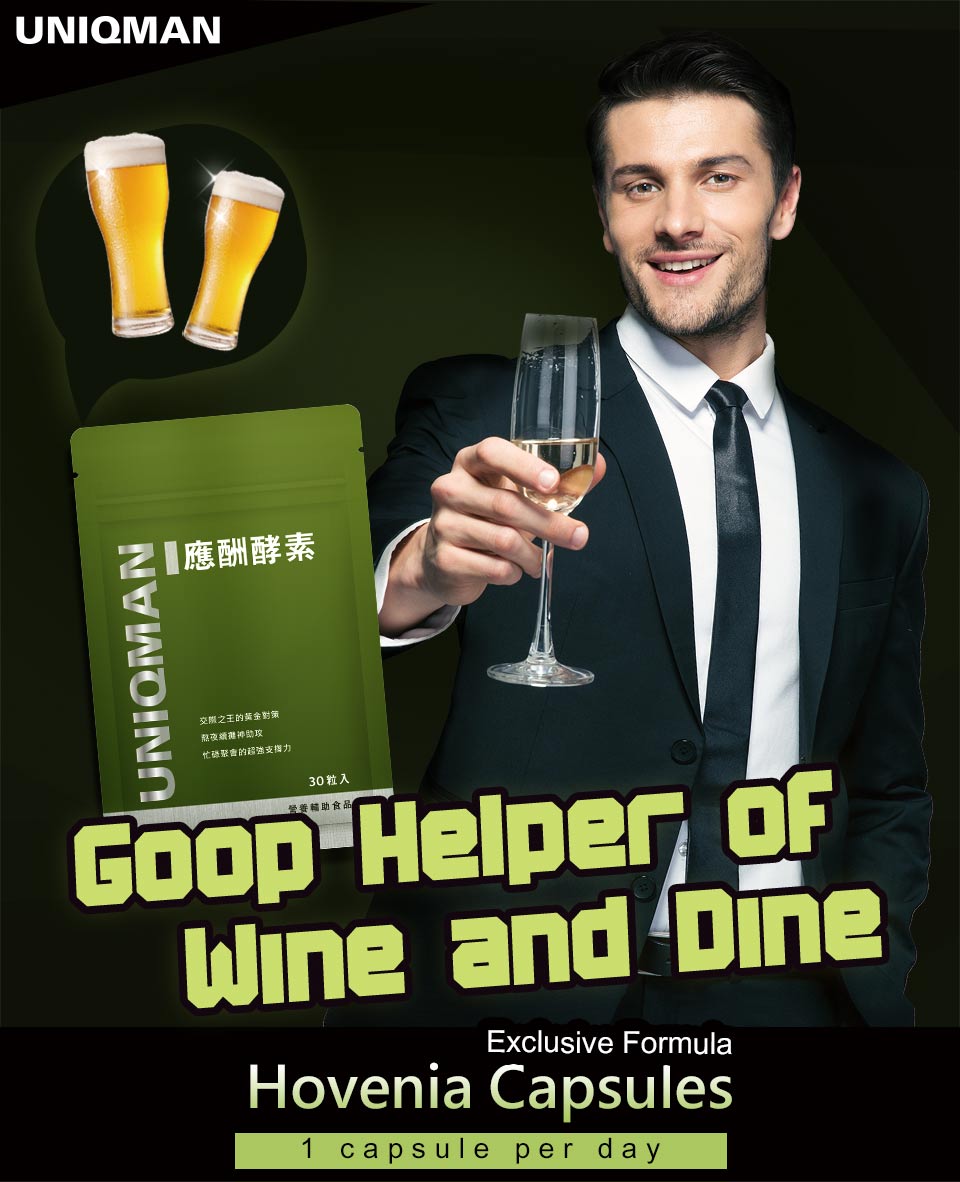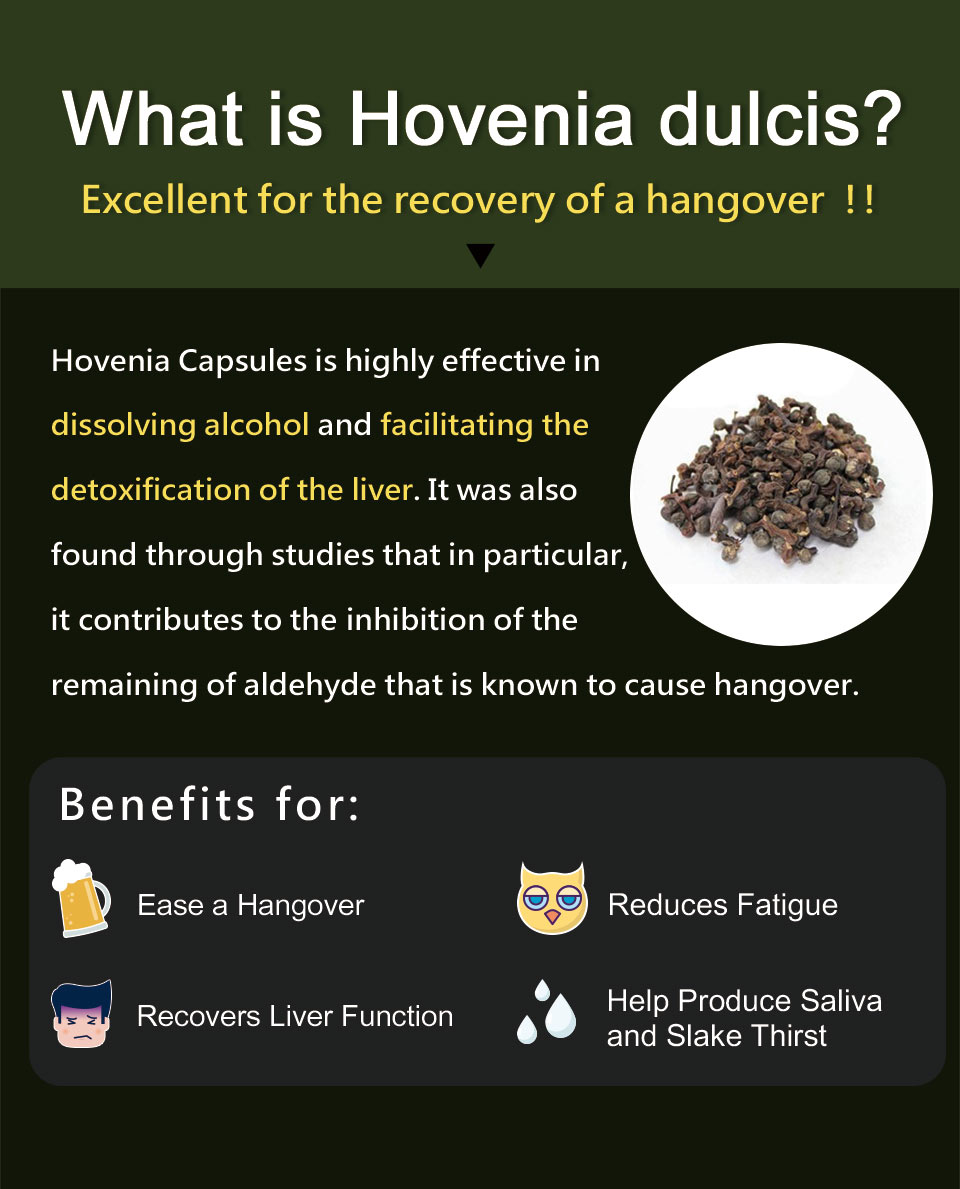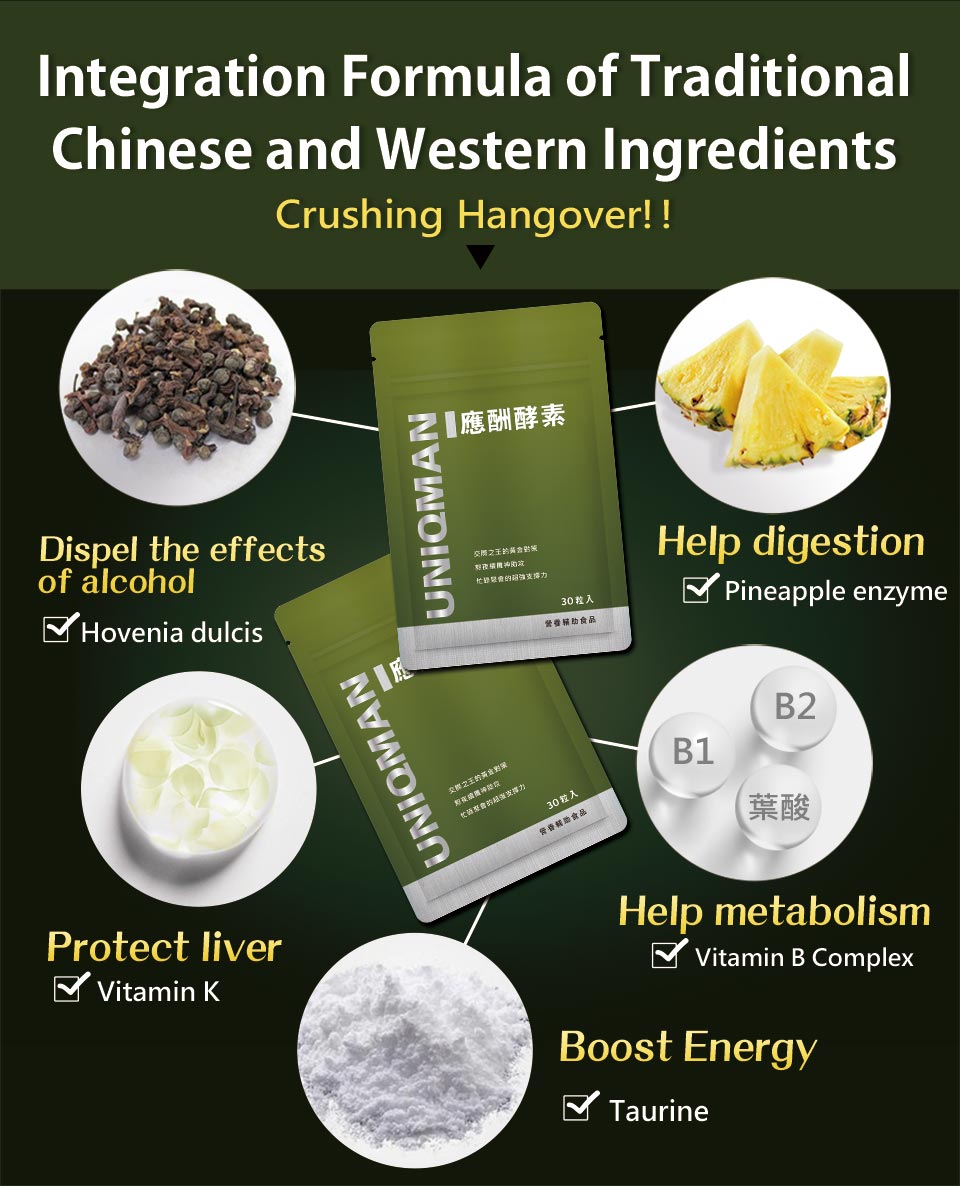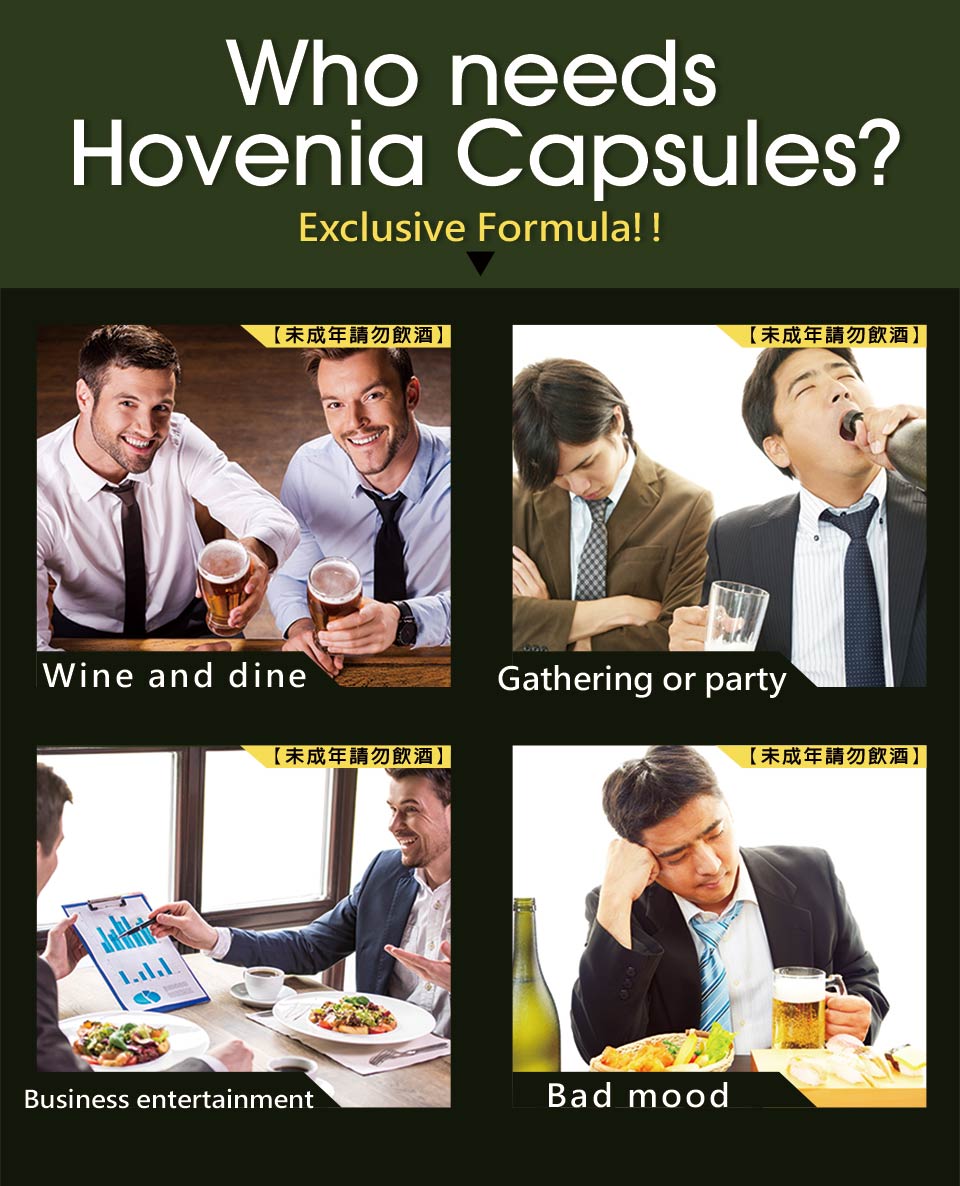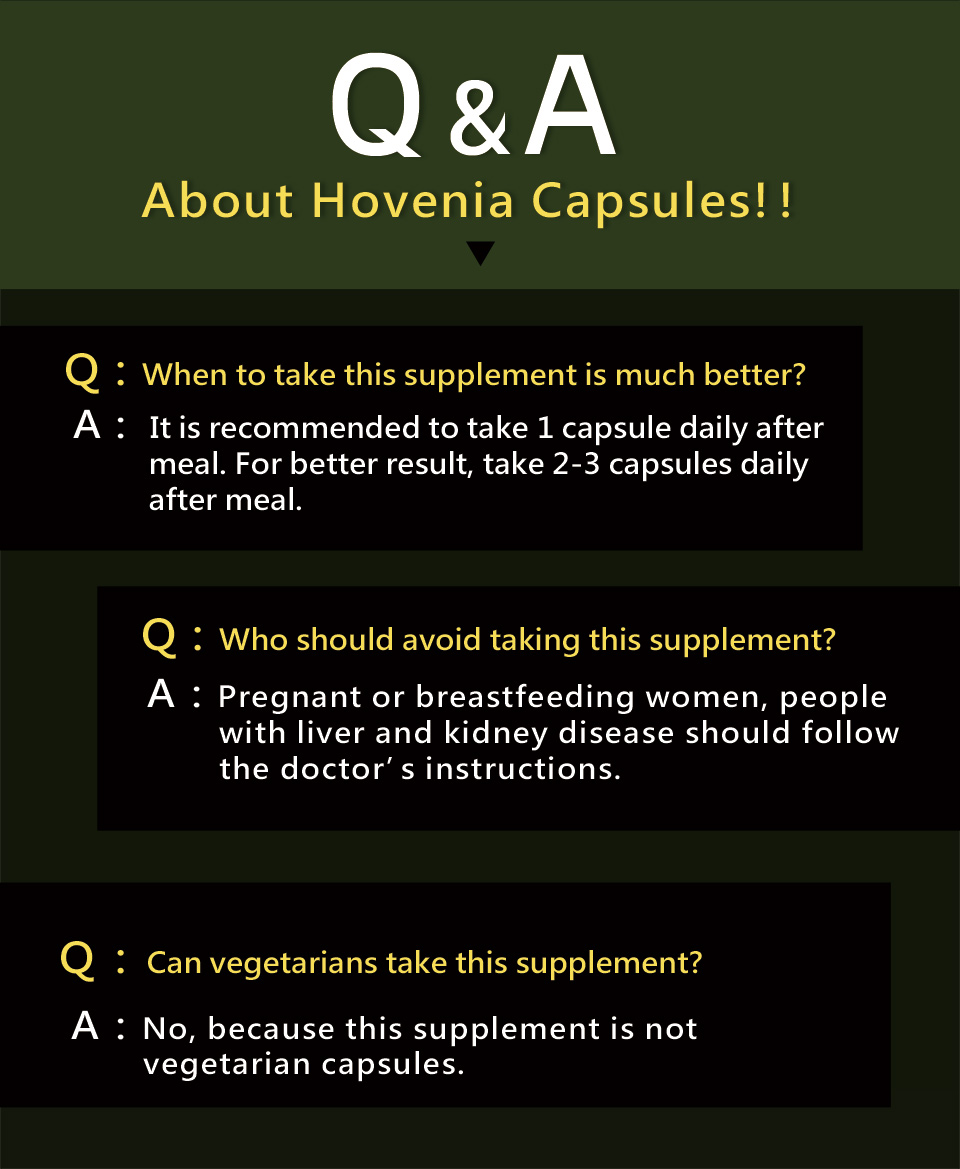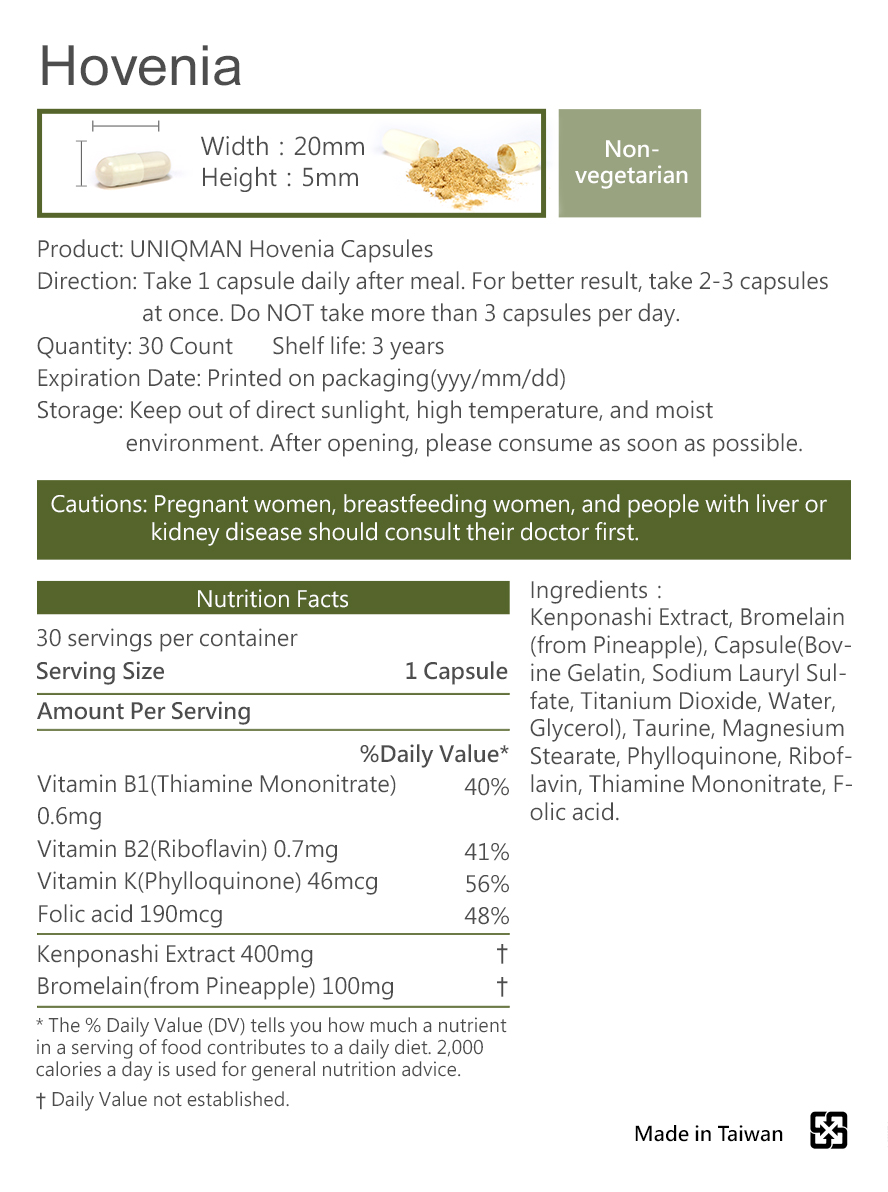 Customer Reviews
{{'product.product_review.no_review' | translate}}