Description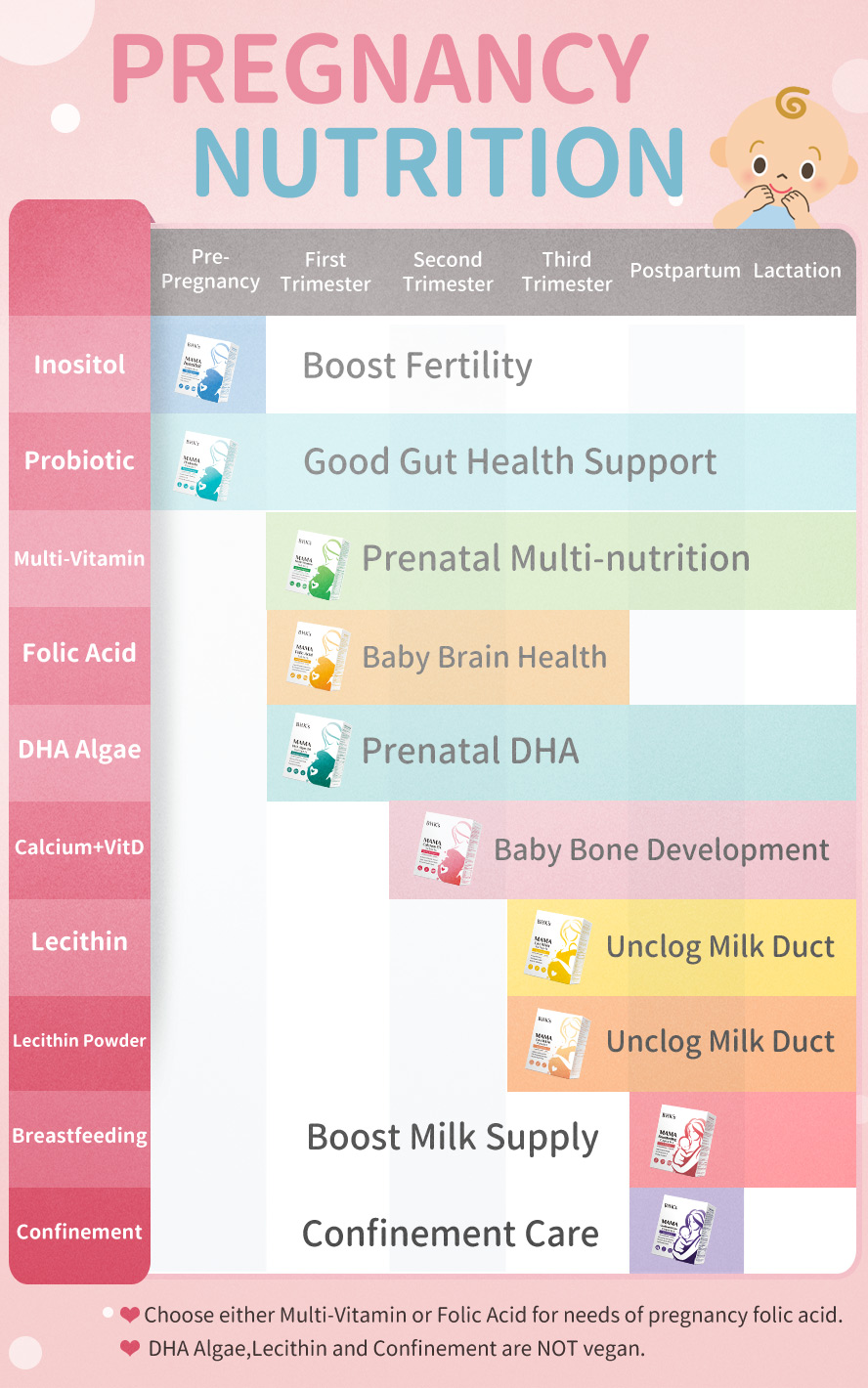 About BHK's MaMa Inositol Veg Capsules
Have a well pre-pregnancy care while planning for pregnancy!
【Regulate Hormones to Increase the Chance of Pregnancy】
Inositol
Water-Soluble vitamin B8 inositol can promote nutrition to help maturize ovum and increase the chance of fertilaztion.
Folic Acid
An essential vitamin to help fetus maintain healthy growth; Contains vitamin B9 to promote red blood cell synthesis, stabilize the development of fetus.
Be prepared to welcome your baby with great uterine environment!
Direction:
Take 1 capsule once or twice a day after meal. Do not exceed recommended dosage. Stop taking inositol during pregnancy.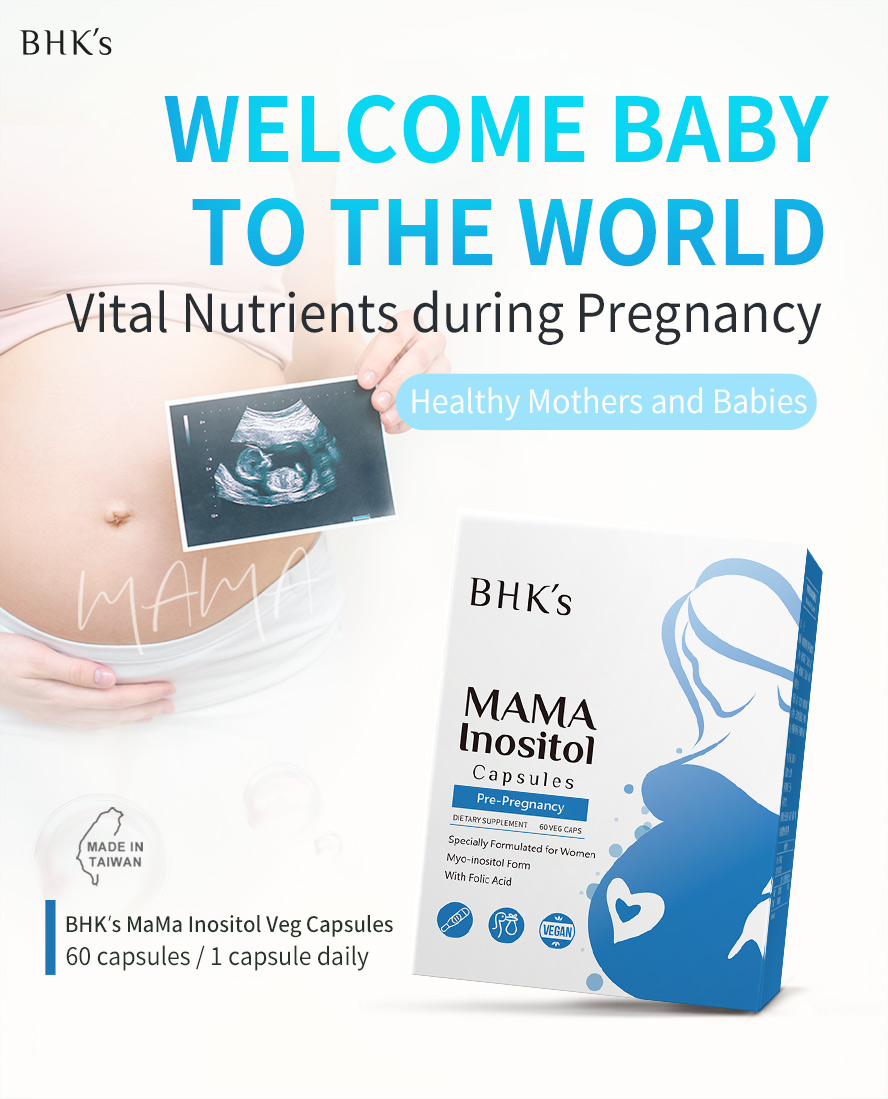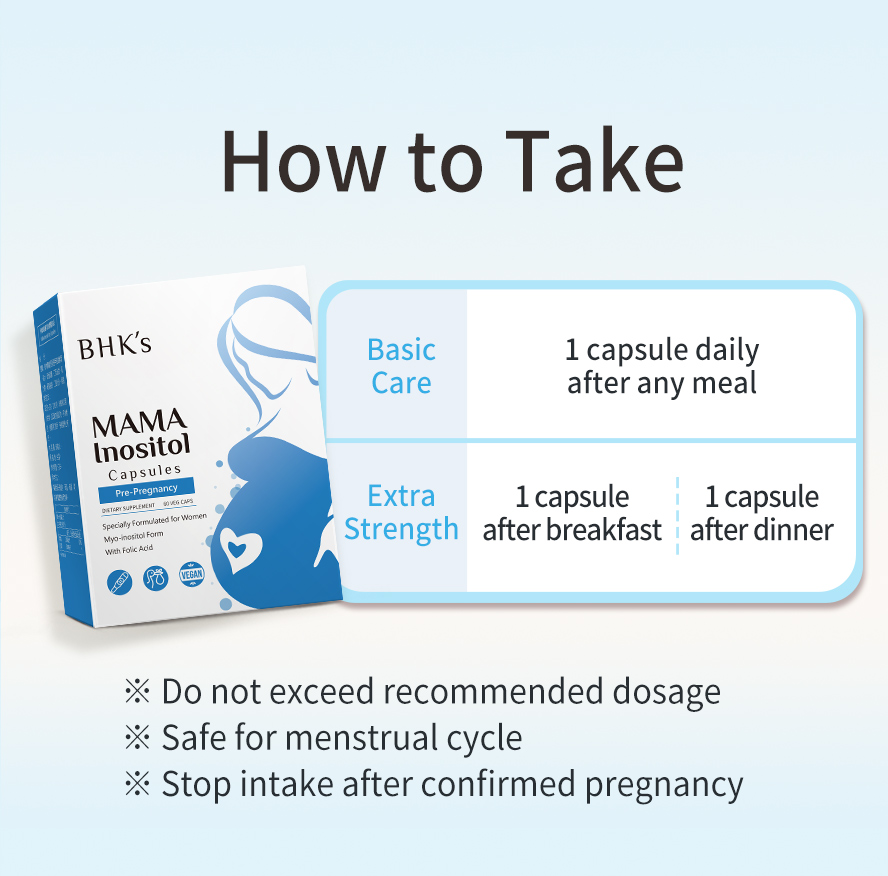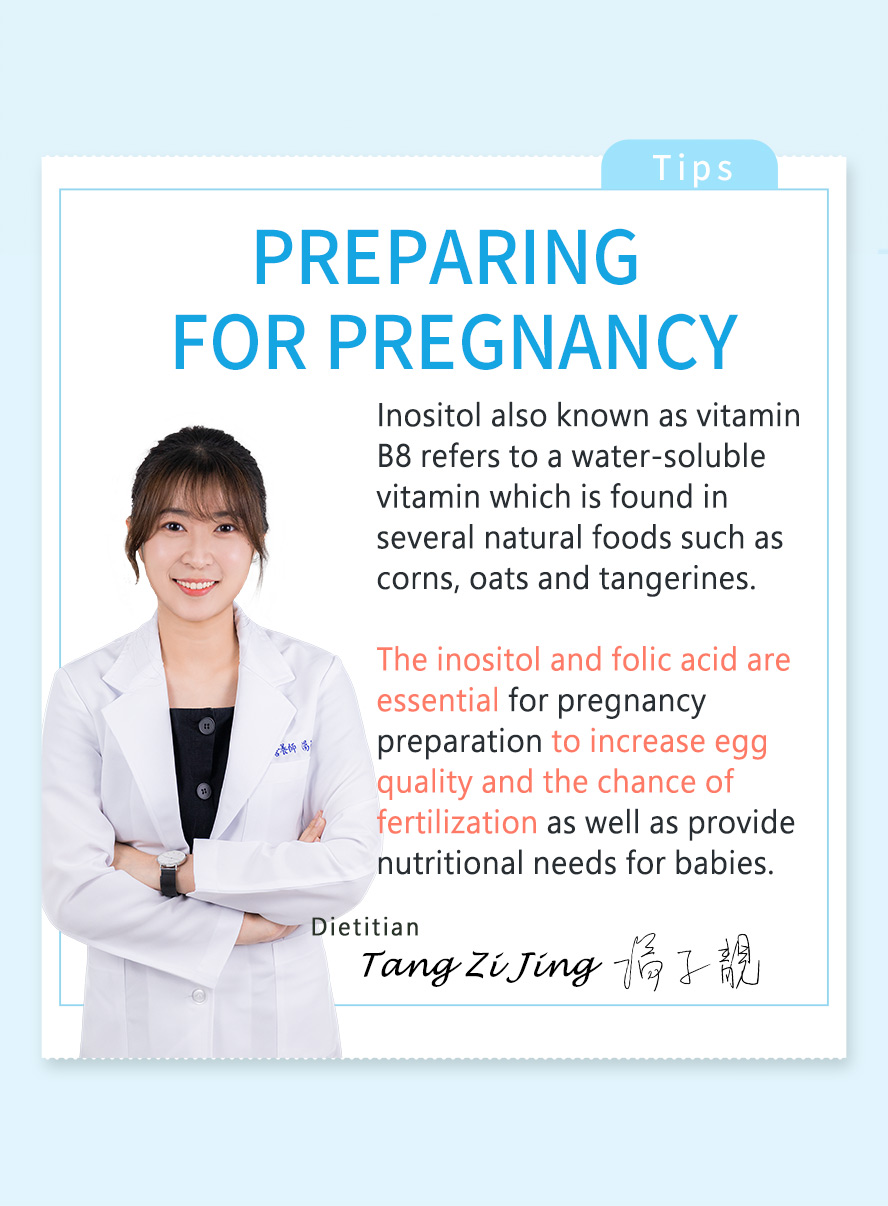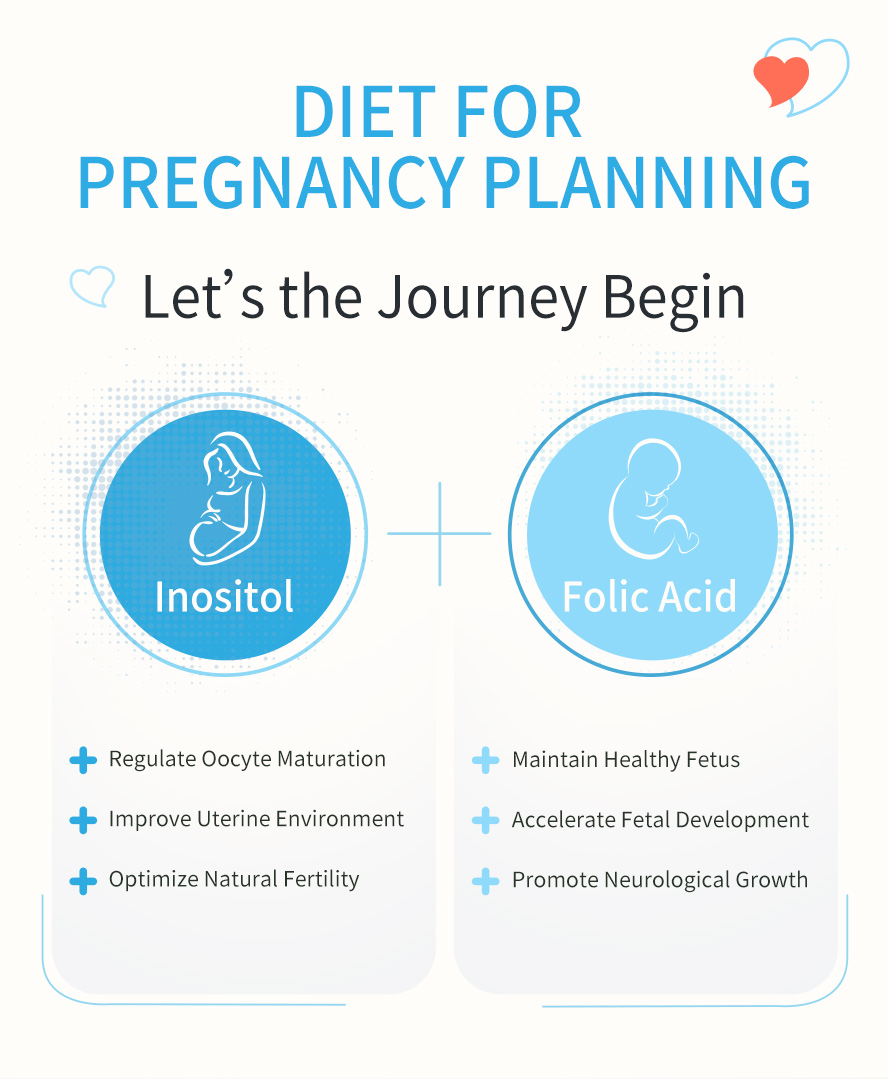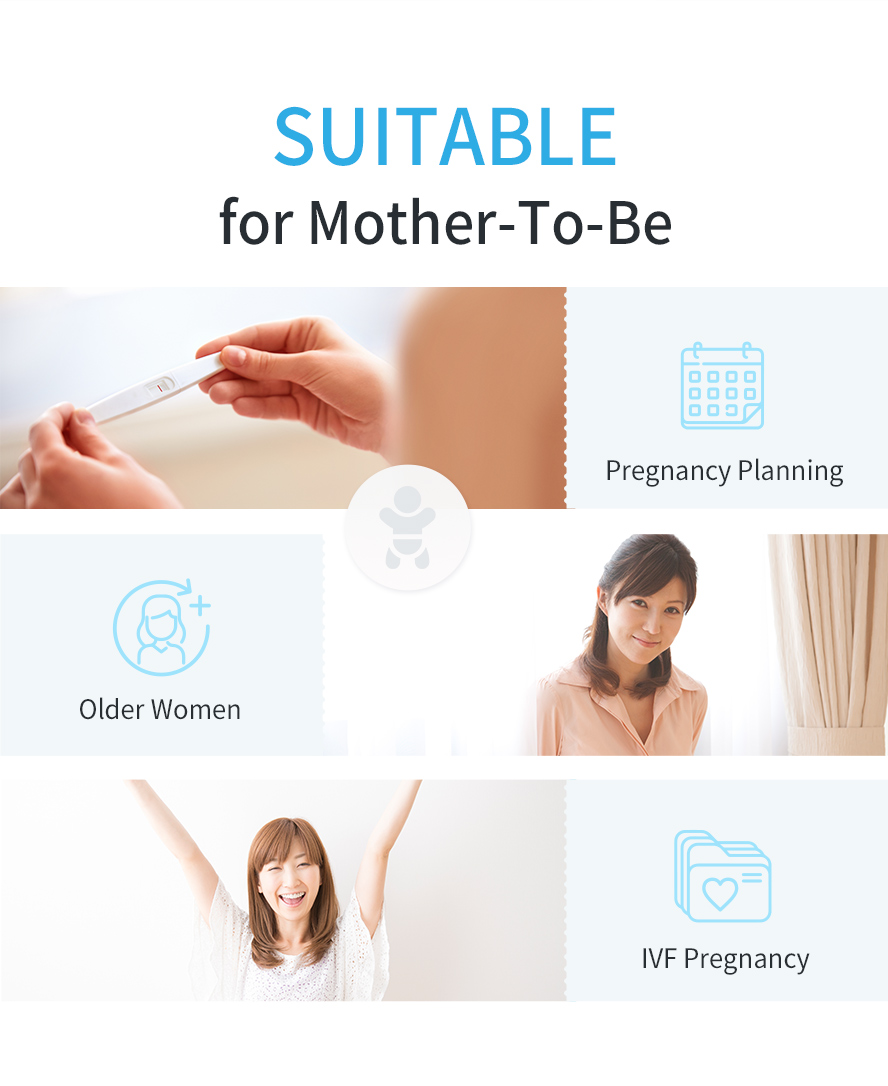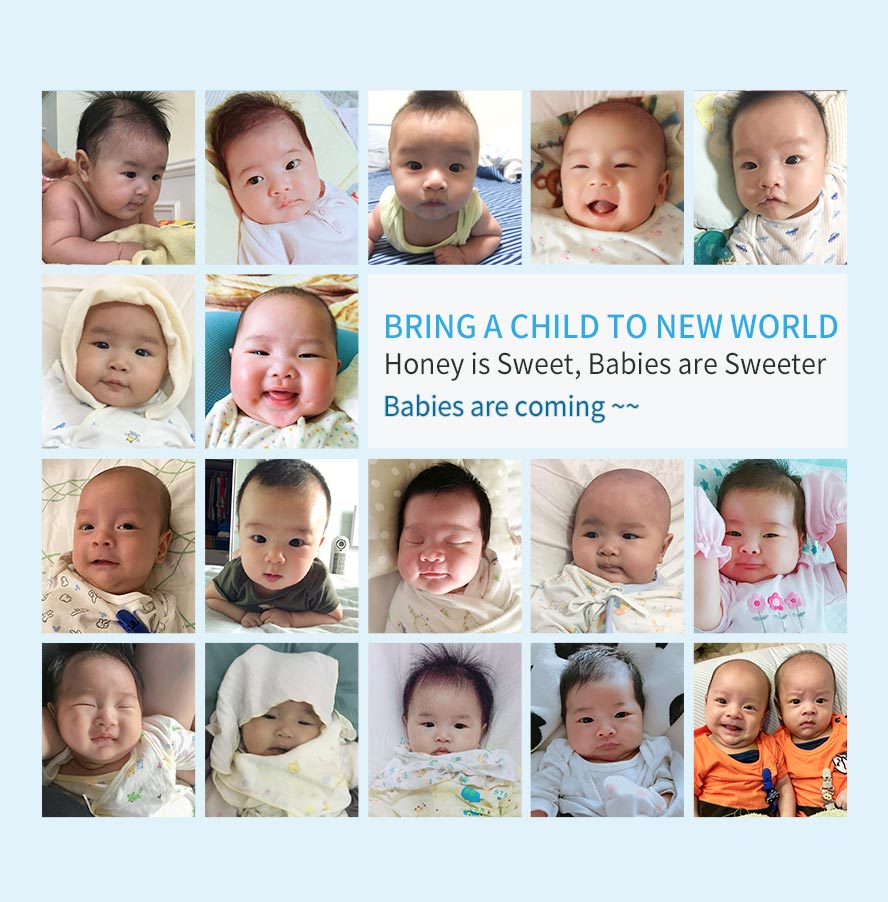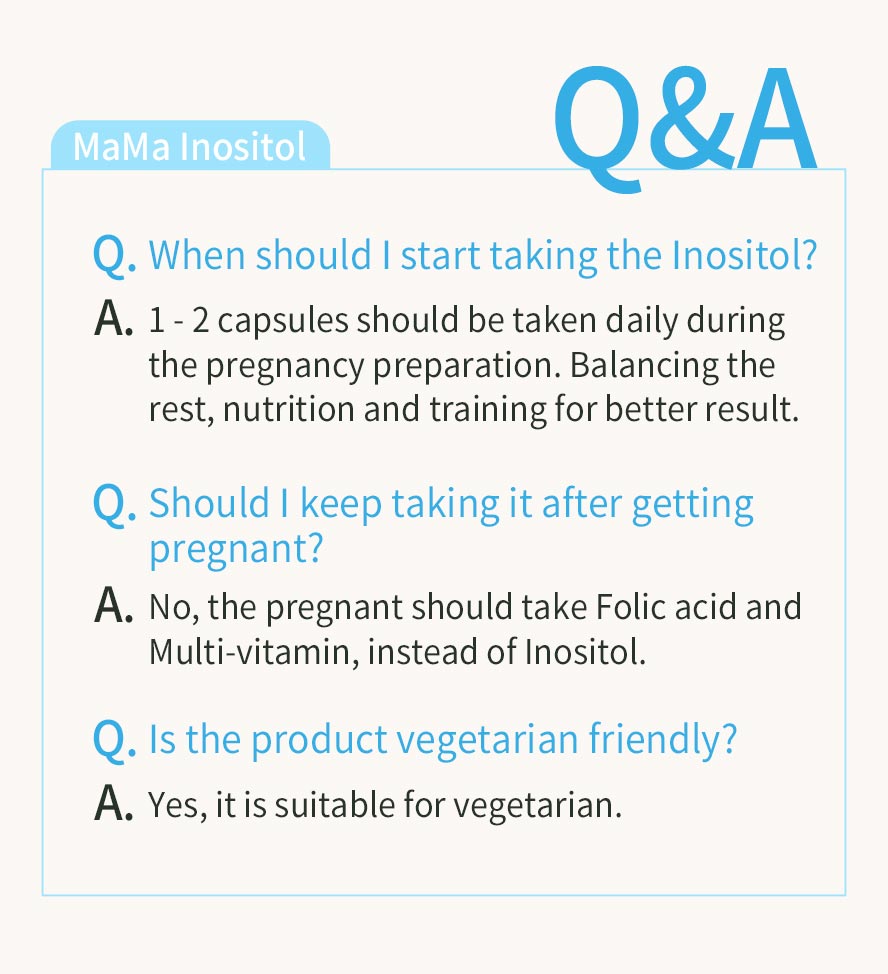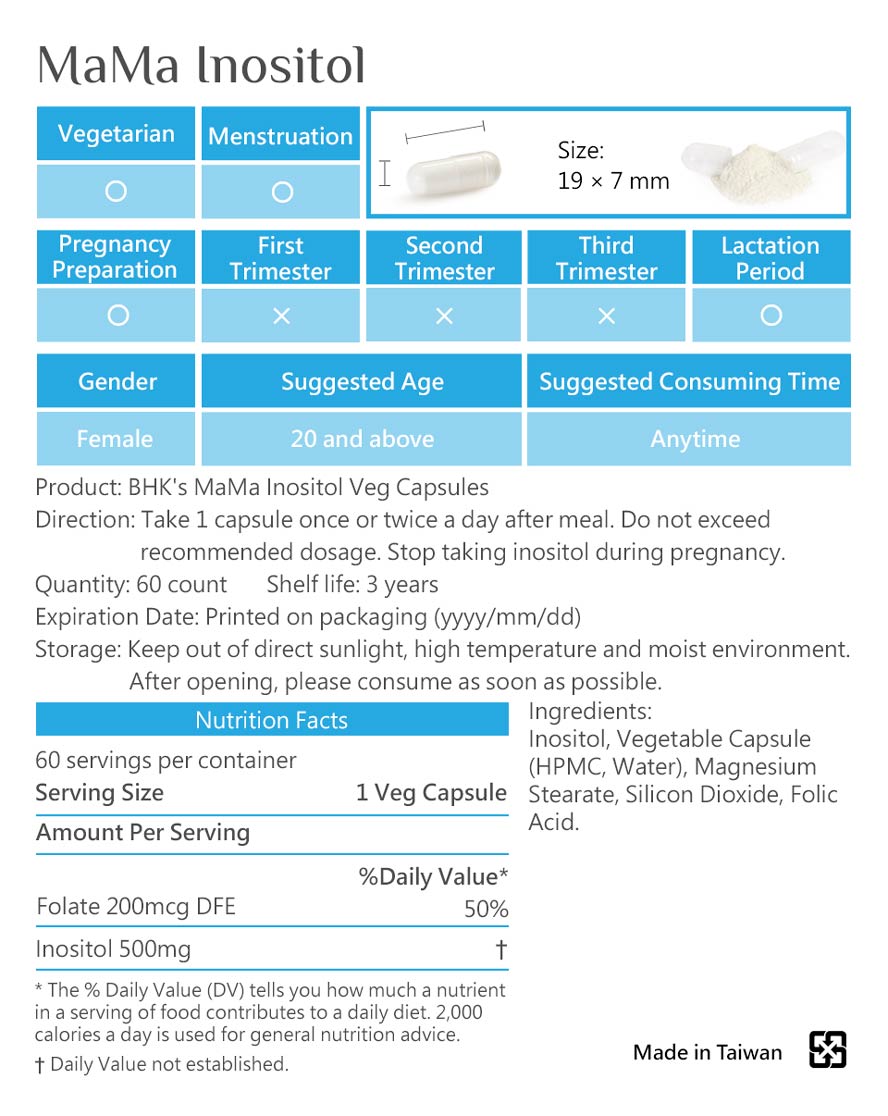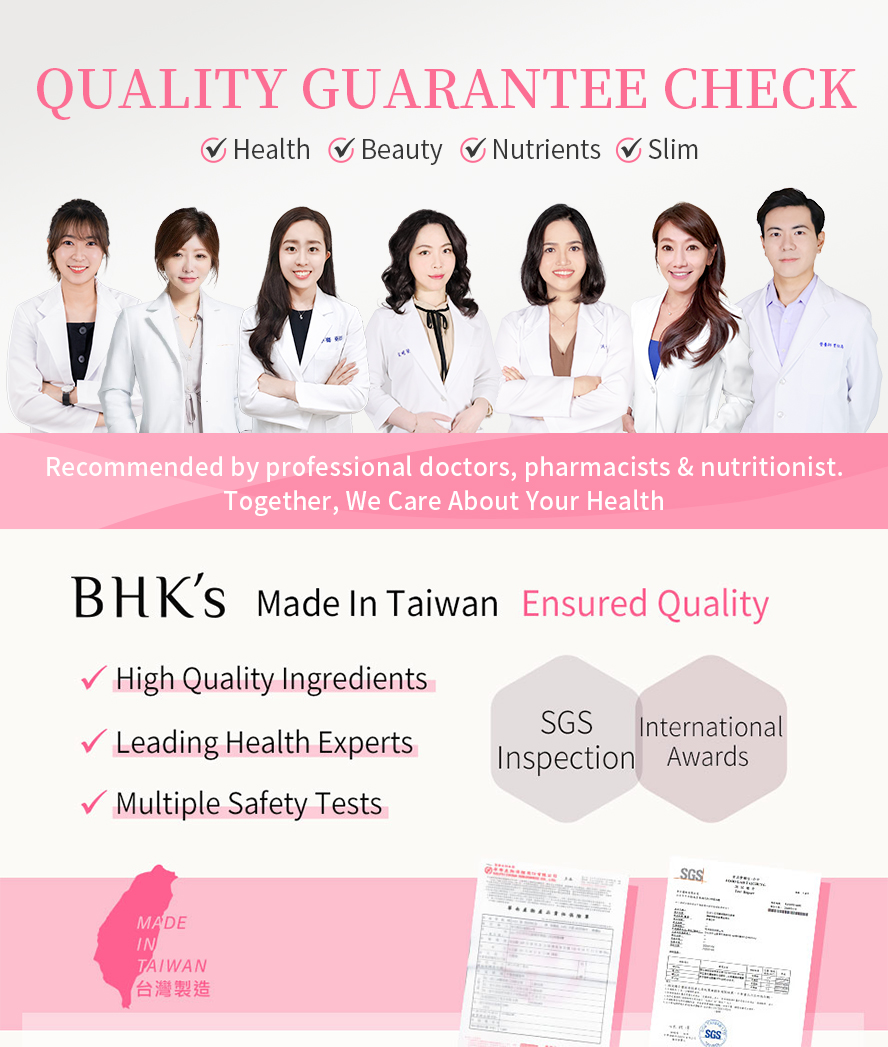 Customer Reviews
{{'product.product_review.no_review' | translate}}