Description

BHK's 88% Omega-3 Premium Fish Oil Softgels Introduction
【High Concentration Omega-3 for Circulation Health 】

Description:
*Patented rTG type fish oil
It is the most suitable form of fish oil for human absorption and utilization, and its bioavailability is 124% of that of general fish oil.

*Rich in polyunsaturated fatty acids
Contains 88% Omega-3, EPA:DHA is the golden ratio; it helps to regulate physiological functions and promote metabolism.

*Vitamin E
Helps to reduce the oxidation of unsaturated fatty acids and stabilize the oil, and improve the health of skin and blood cells.

Strictly select the top fish oil from Solutex, a big Spanish manufacturer, pure and pollution-free.
Obtained IFOS five-star certification, purity, safety and freshness are guaranteed.
Recommended to the elderly, out-eaters, and people who have health concerns.

Main Ingredients (Per serving):
Fish Oil (as rTG)

Directions:
Take 1-2 softgels daily after meal. Do NOT take more than 4 softgels per day.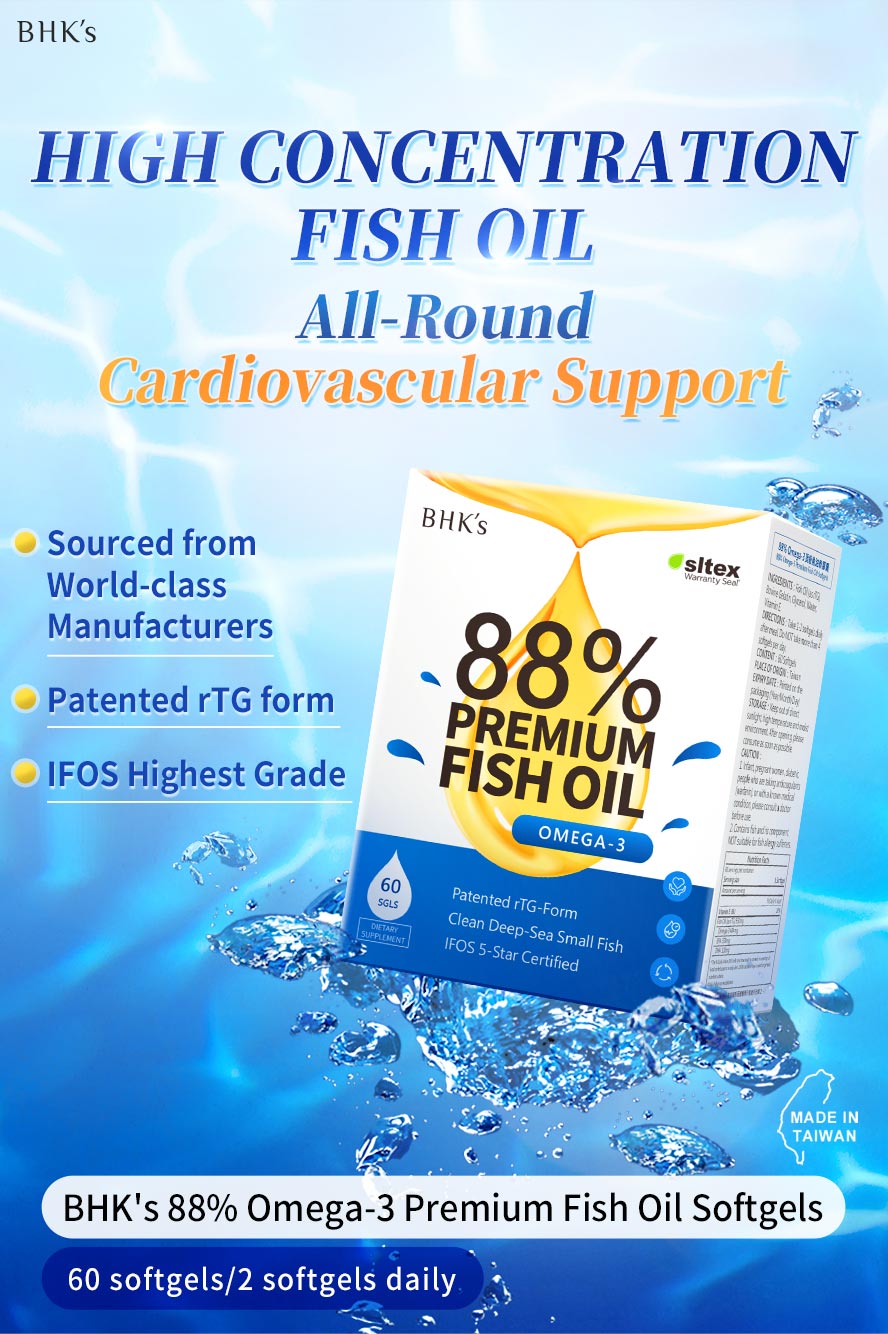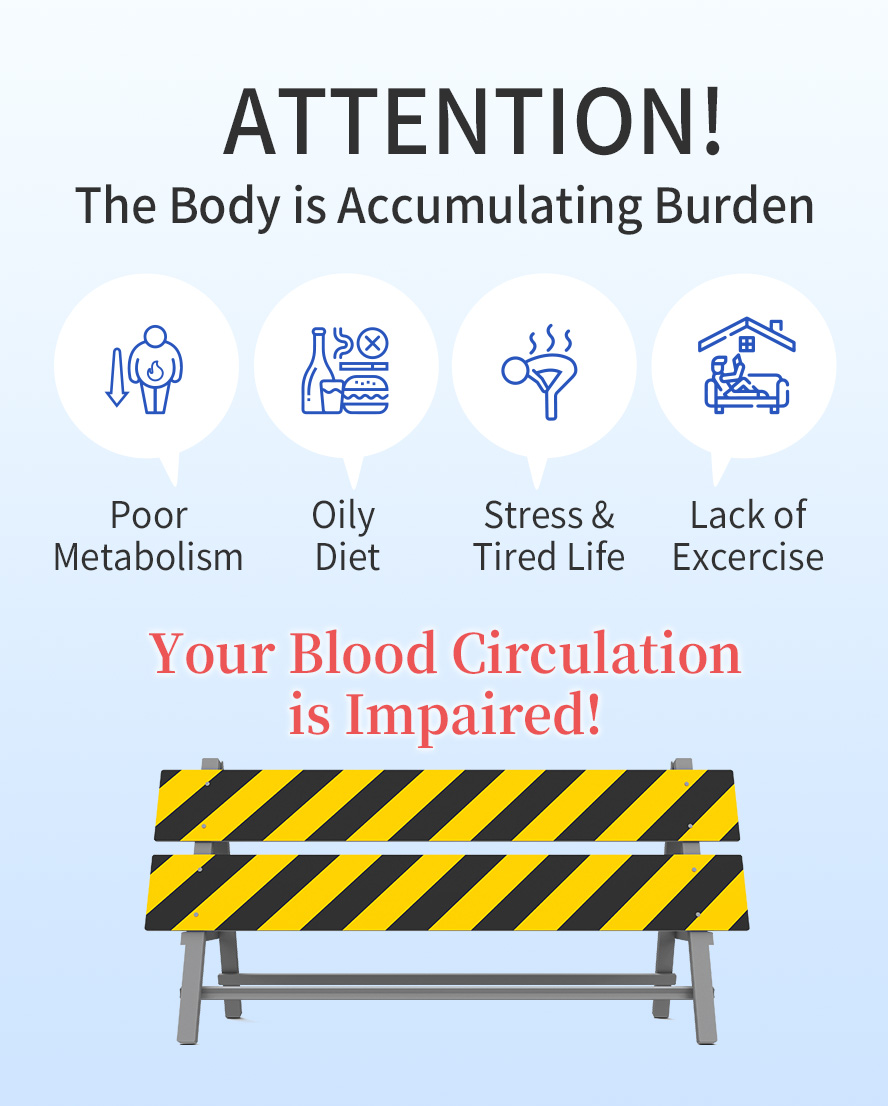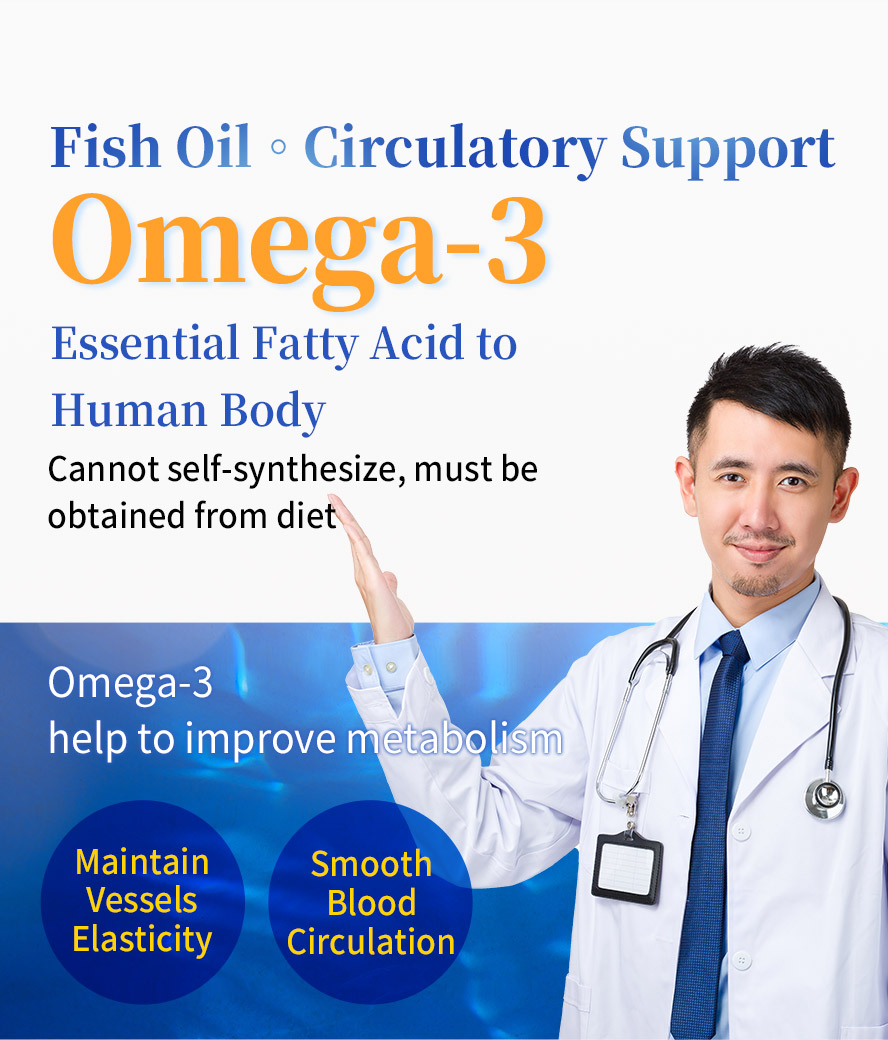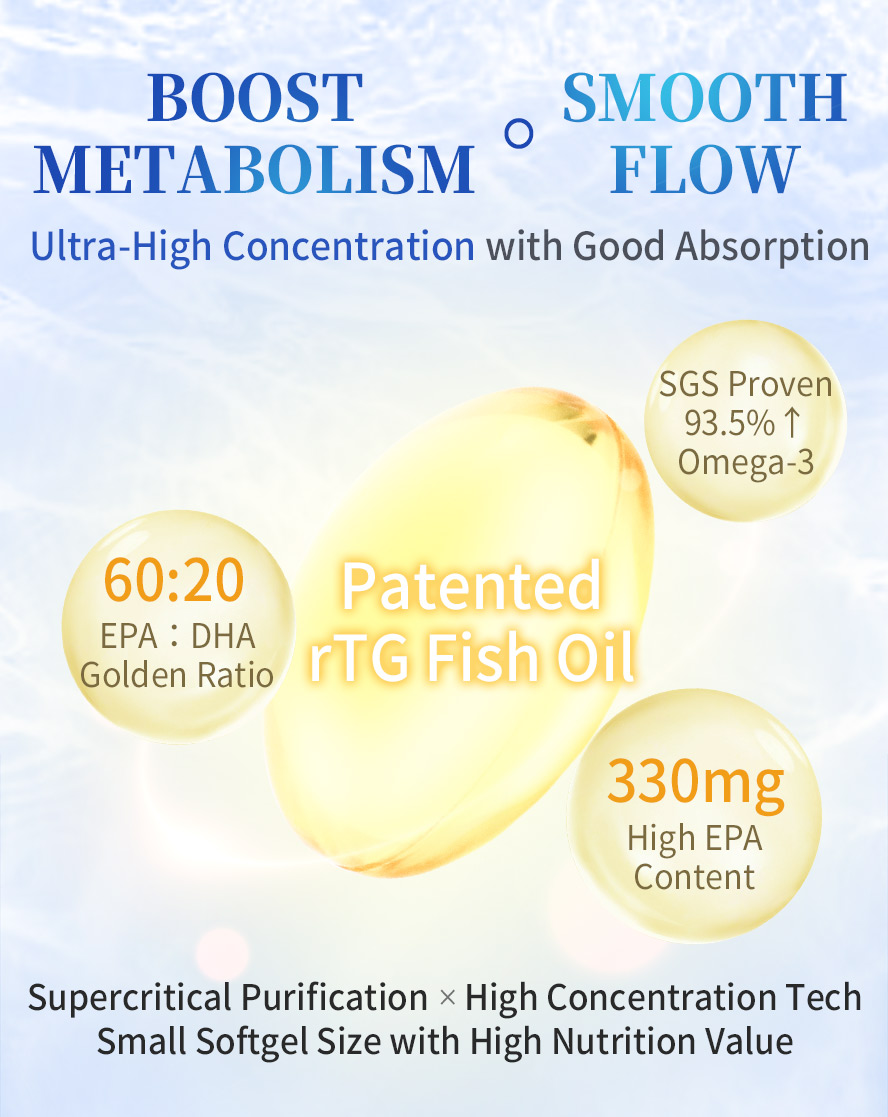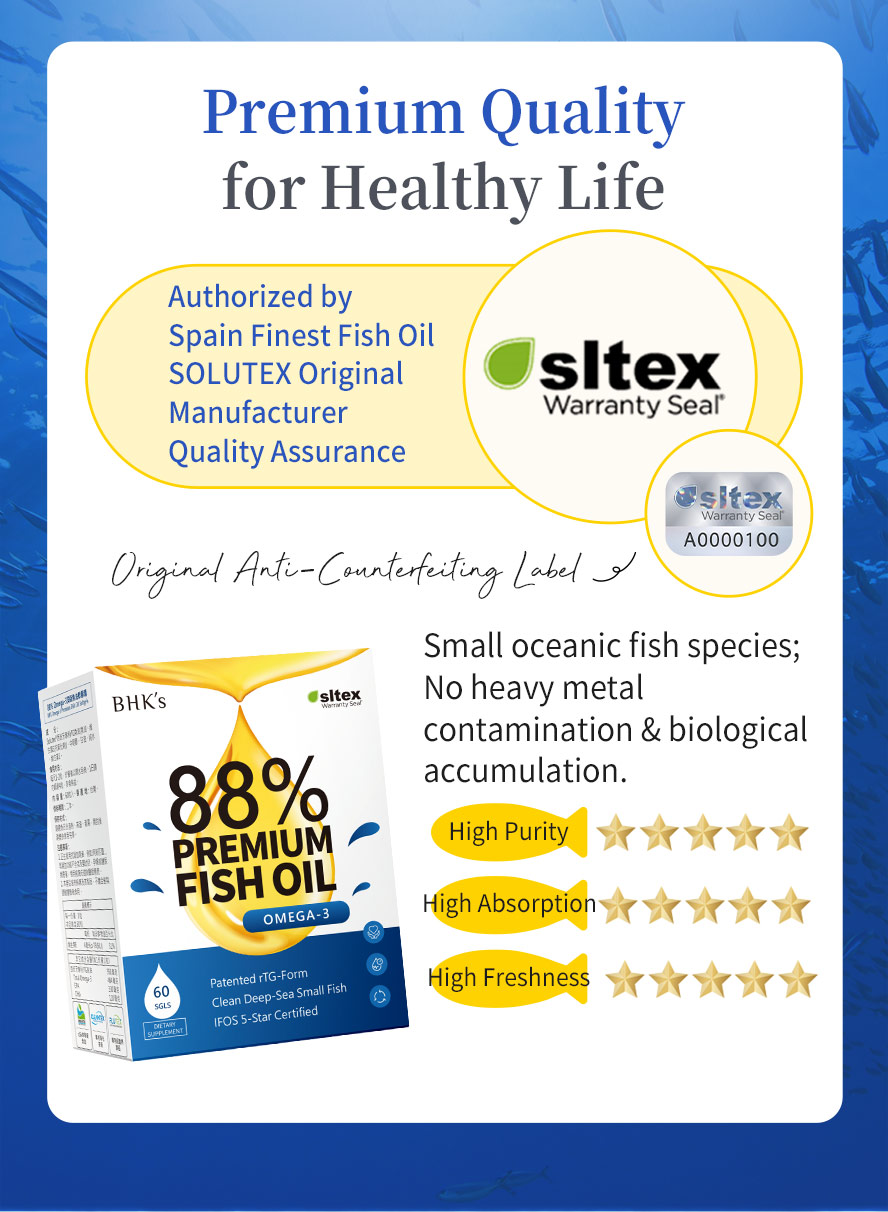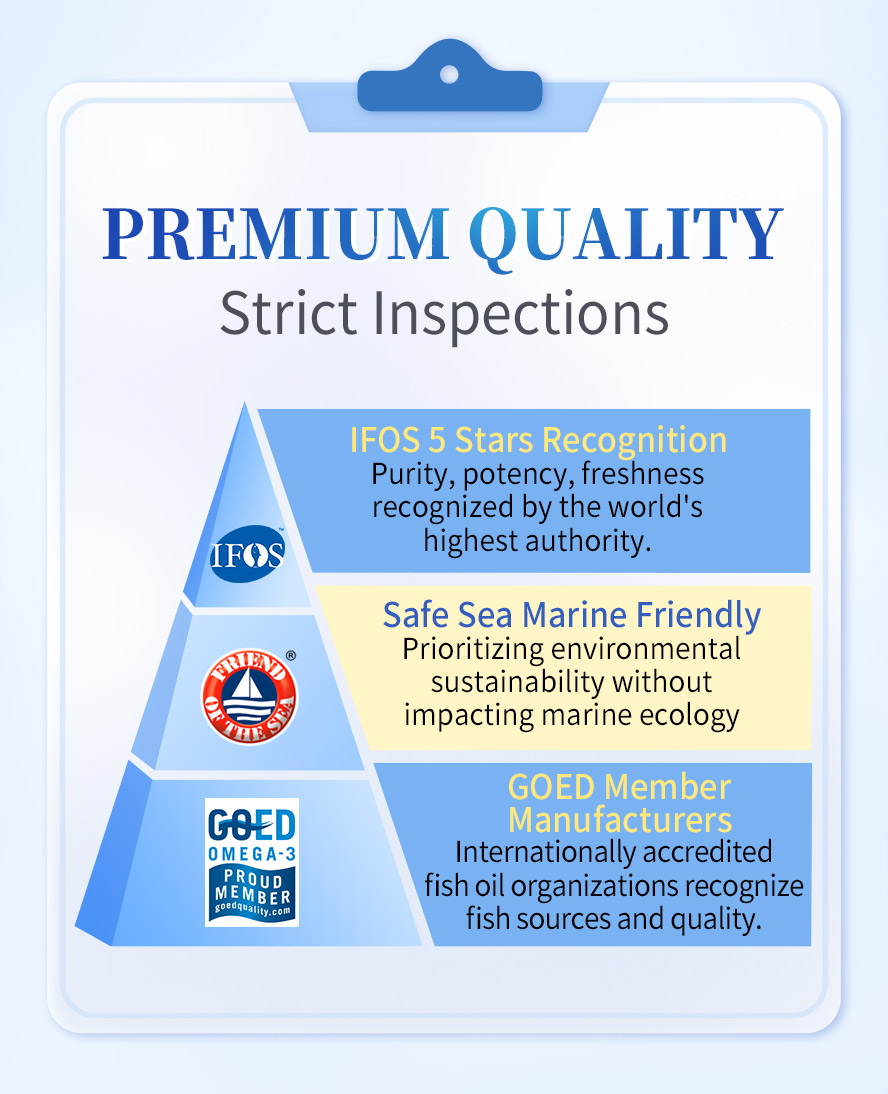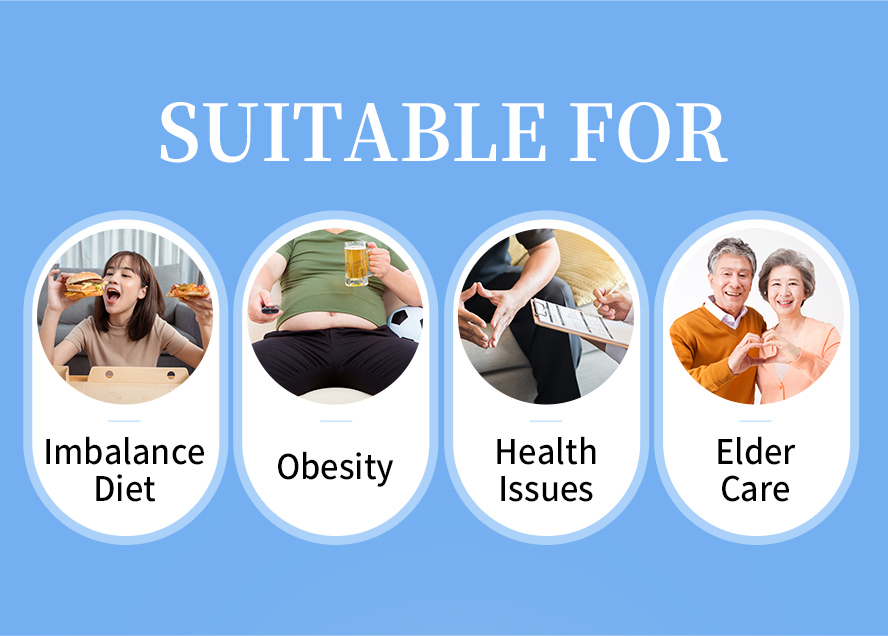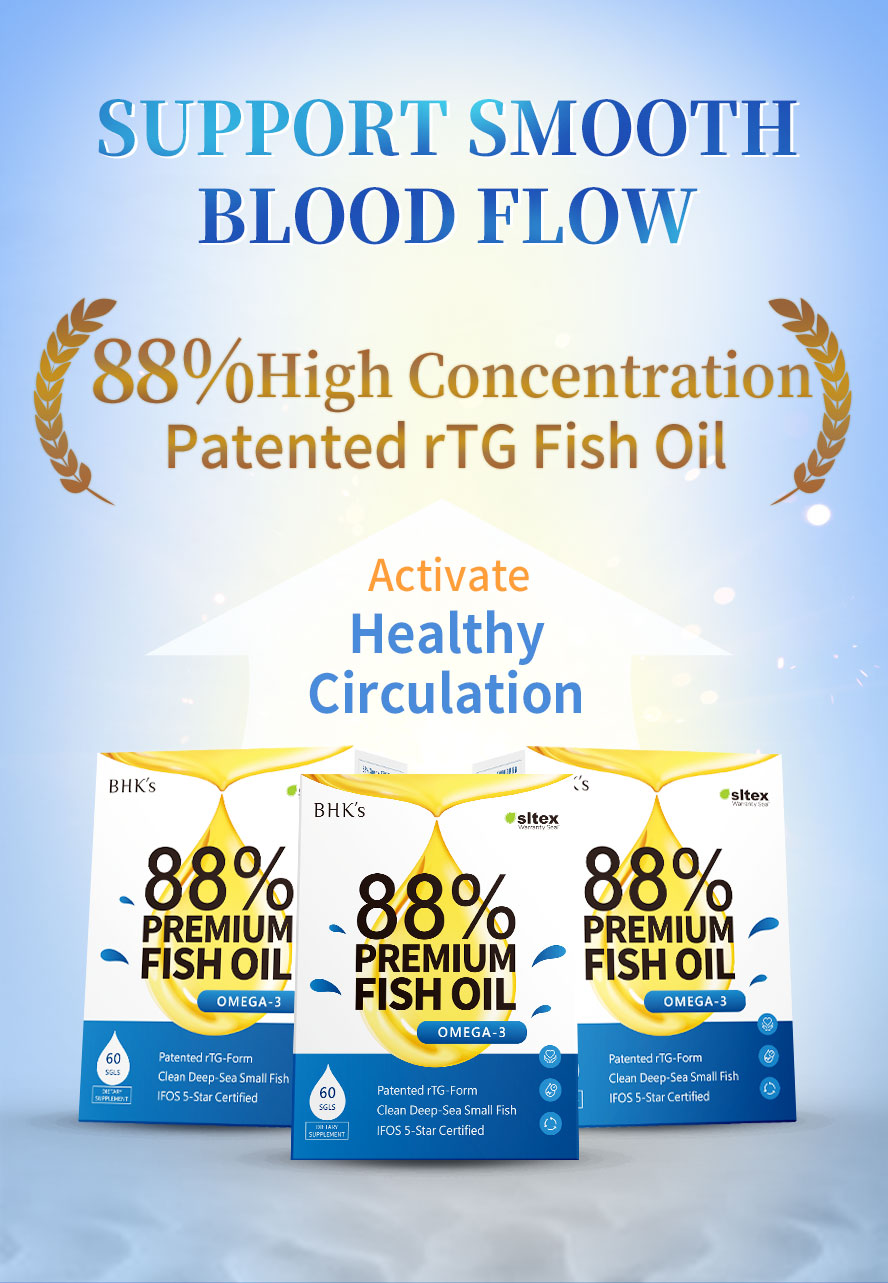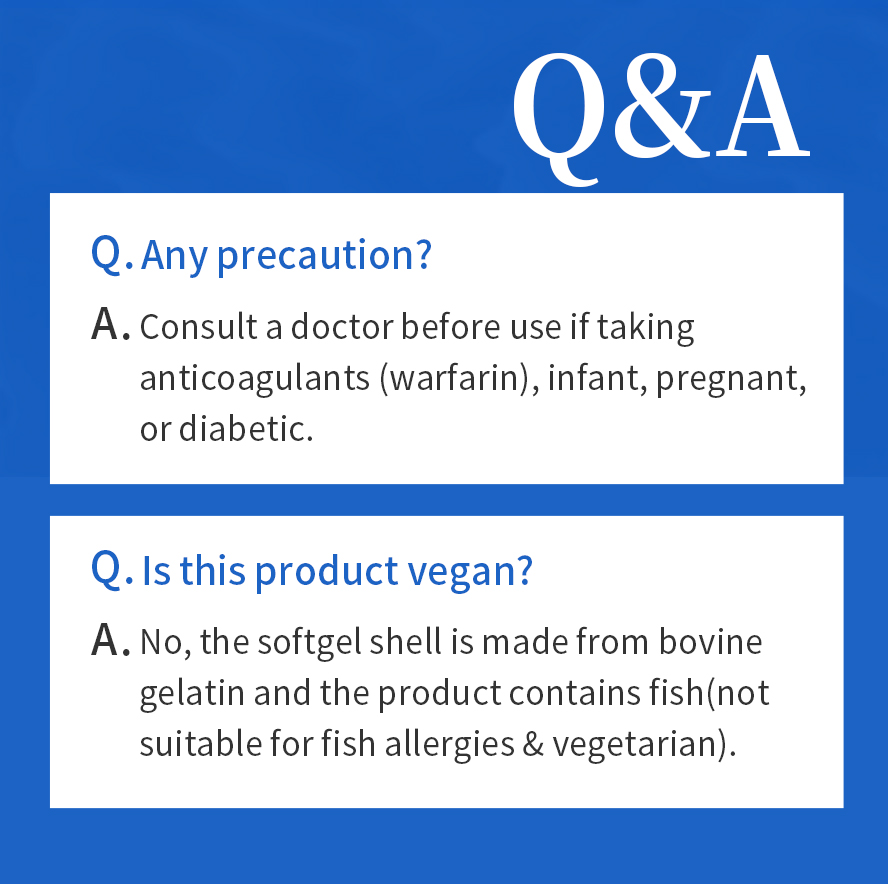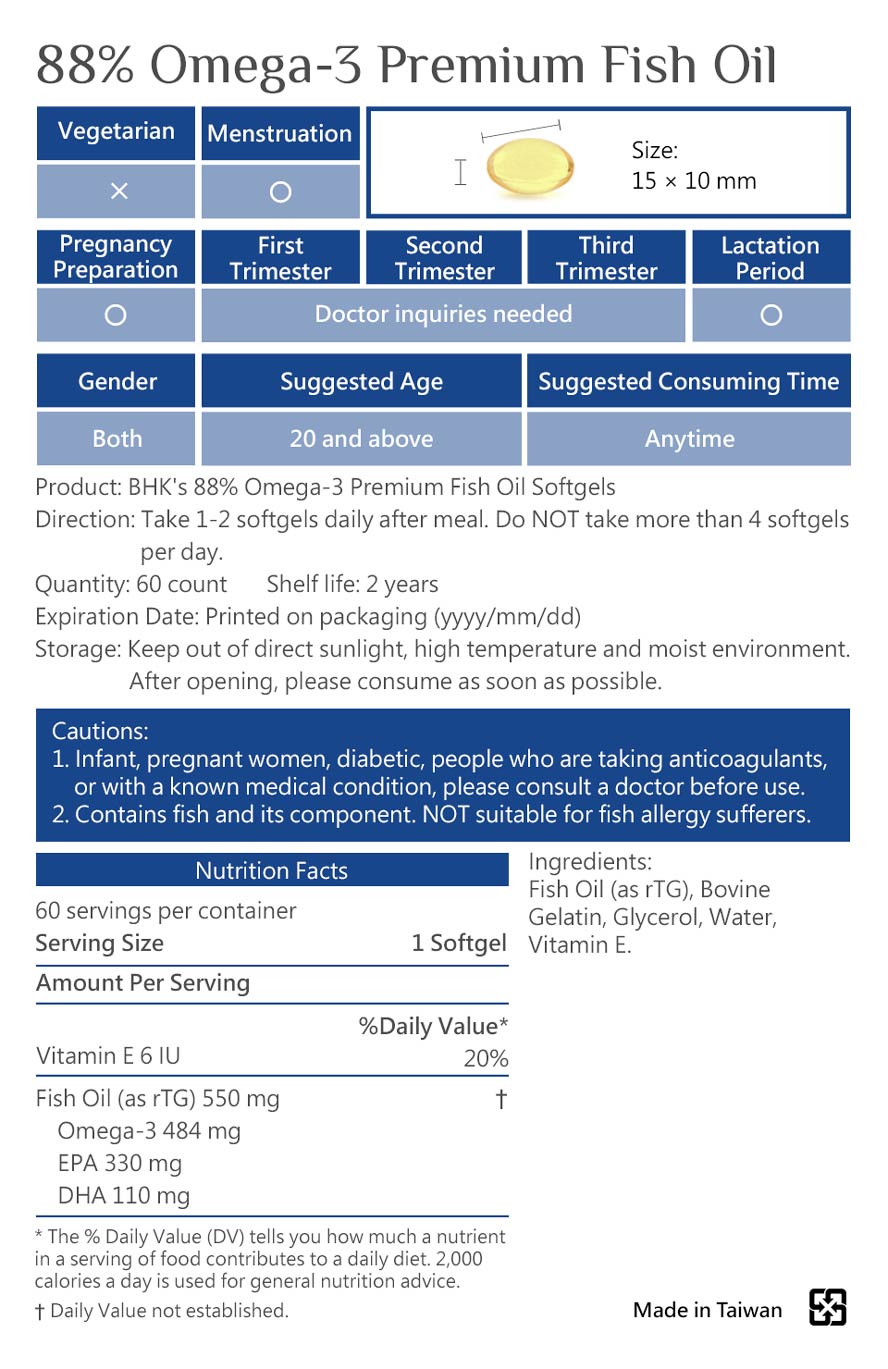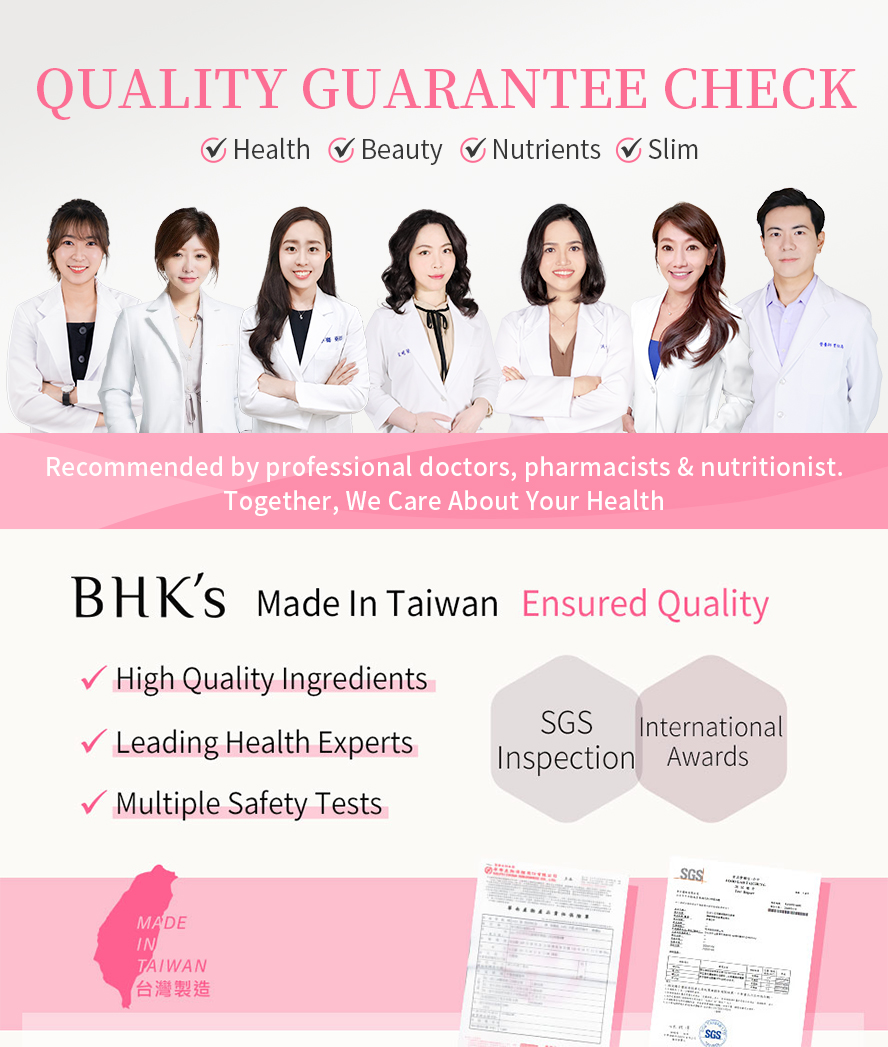 Customer Reviews
{{'product.product_review.no_review' | translate}}