Description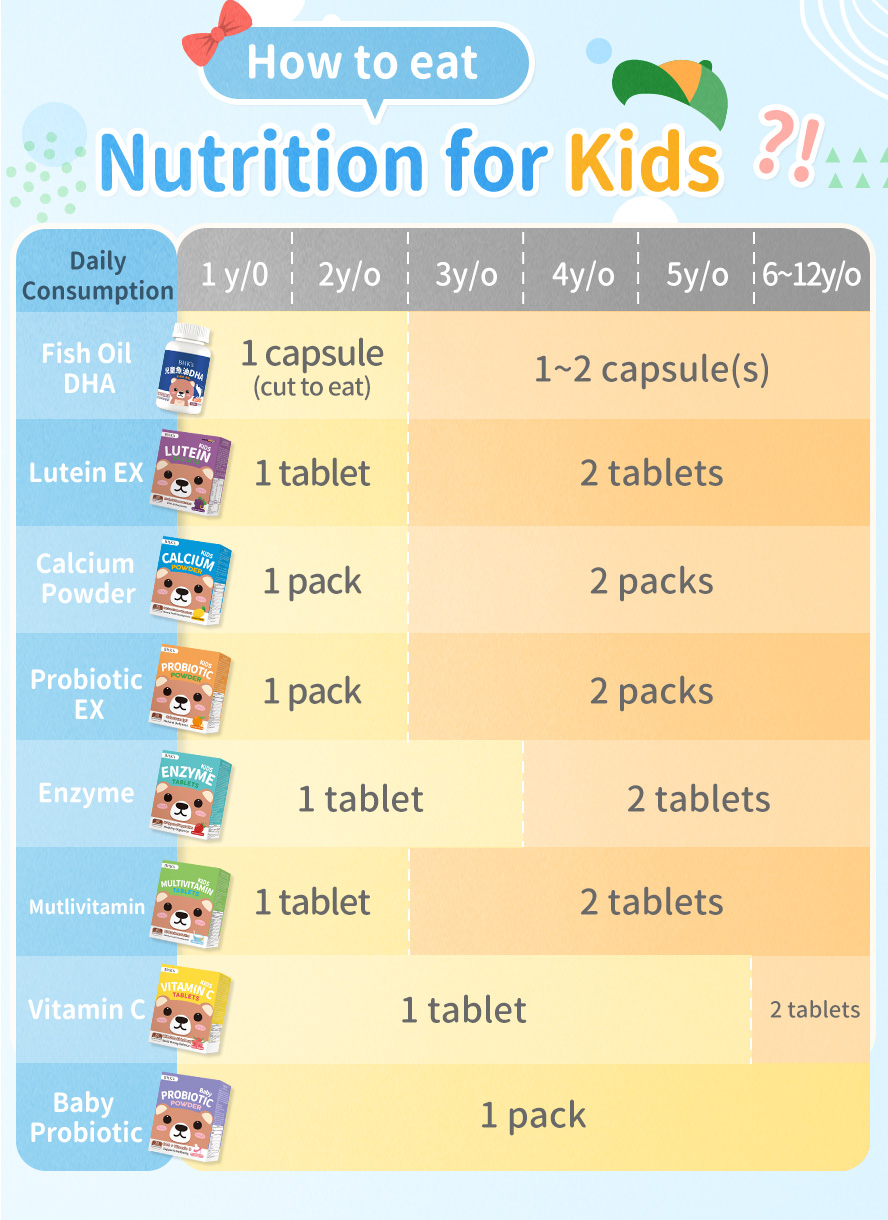 BHK's Kids DHA Fish Oil Chewable Softgels (60 chewable softgels/bottle) + Kids Calcium Powder (30 stick packs/packet)
BHK's Kids DHA Fish Oil Chewable Softgels (Orange Flavor)
114mg DHA is essential for children's brain development.
Chewable softgels and orange flavor are suitable for children!
Especially formulated for the children health and development
1. American TG form Fish Oil
Selected from small fish from the deep sea which are pure, pollution-free, and rich in Omega-3 fatty acids
2. Patented Phospholipid Serine
International patented to increase children cognitive development
Vitamin A, D, and E for children's eye, brain, and bones development
Main Ingredients (Per serving):
Take 1 chewable softgel once or twice a day.
Do NOT take more than 2 chewable softgels per day.
BHK's Kids Calcium Powder (Lemon Flavor)【Kids Calcium】
Early calcium supplementation is important for kids' bones and teeth development!
Helps with healthy development of teeth and bones, with higher absorption rate than calcium carbonate
2. Patented All-Trans Vitamin K2
Promote bone calcification and help calcium retention
Improve calcium absorption and helps with normal physiology of nerves and muscles maintenance
Promote the growth of connective tissue, bones and teeth in the body
Main Ingredients (Per serving):
Take 1 stick pack before breakfast and dinner.
Children below 3 years old - Take 1 stick pack daily before meal.