Description
BHK's Pumpkin Seed Extract Veg Capsules 【Healthy Bladder】
Supplementation to support bladder health, prevent overactive bladder, urinary incontinence, and too many nighttime trips to the bathroom.
1. Patented Pumpkin Seed Extract20x highly concentrated active essence, efficacy backed by German Pharmacopoeia Concentrated
2. Patented Cranberry100% North American cranberry, 50x highly concentrated, rich in Type-A Proanthocyanidins
3. European Soy Germ ExtractNon-GMO soybean germs, 10x higher in isoflavones than natural soybean
4. γ-Oryzanol x CalciumEnhance muscle, heart, and nervous system health.
Main Ingredients (Per serving):
Pumpkin Seed Powder Extract 500mg
Soy Germ Extract (40% Isoflavones) 60mg
Take 2 capsules daily after meal. For better result, take 3 capsules at once daily in the first 2 weeks. Do NOT take more than 3 capsules per day.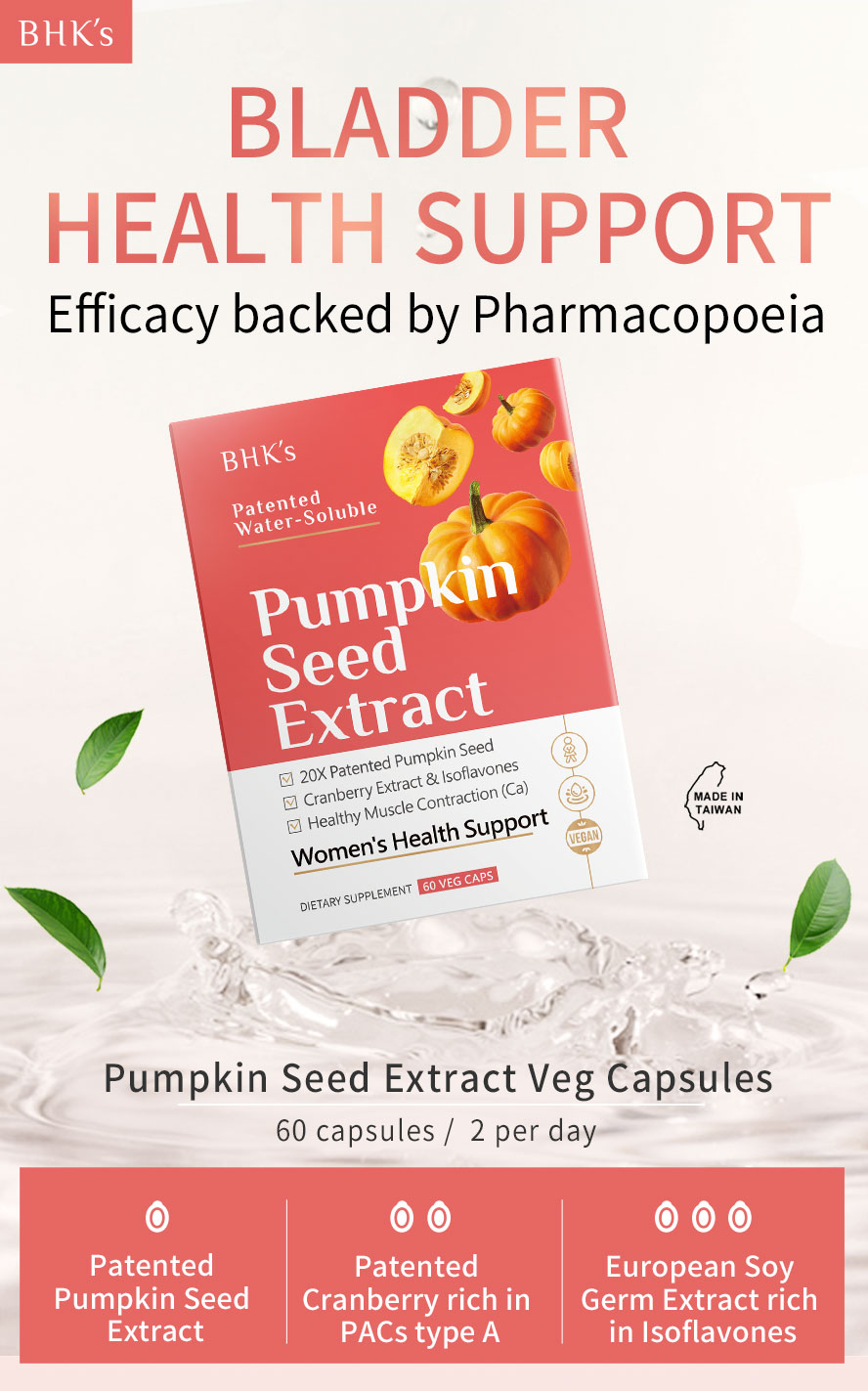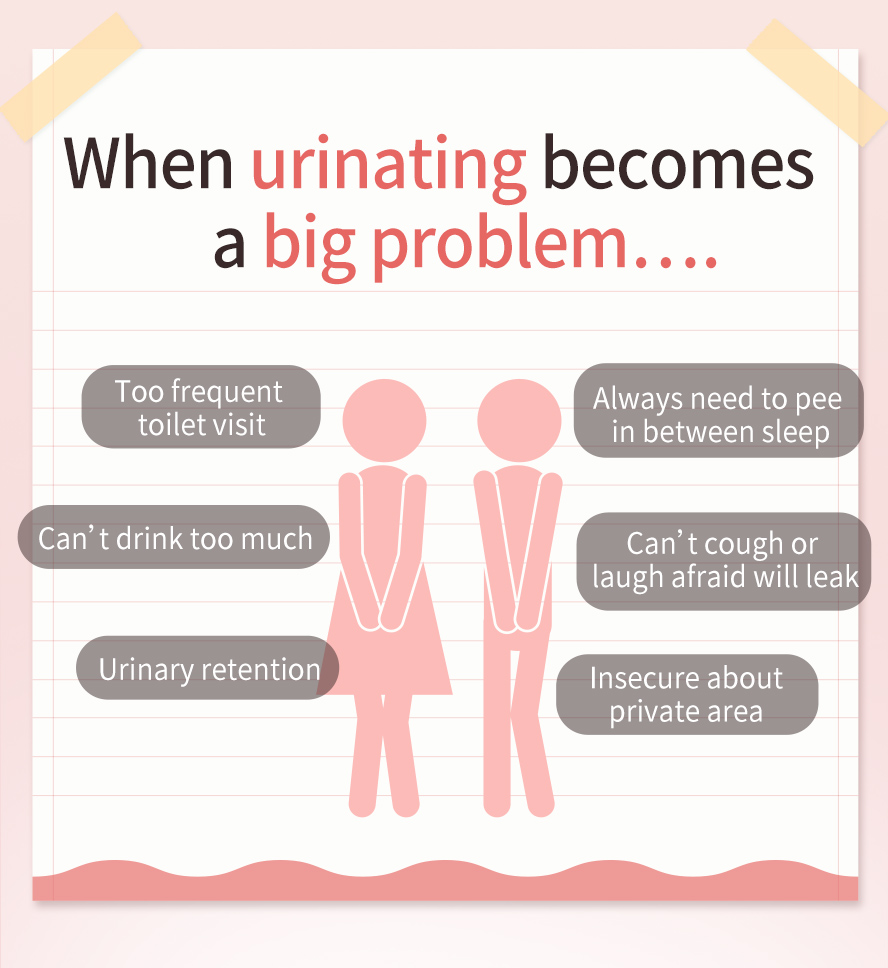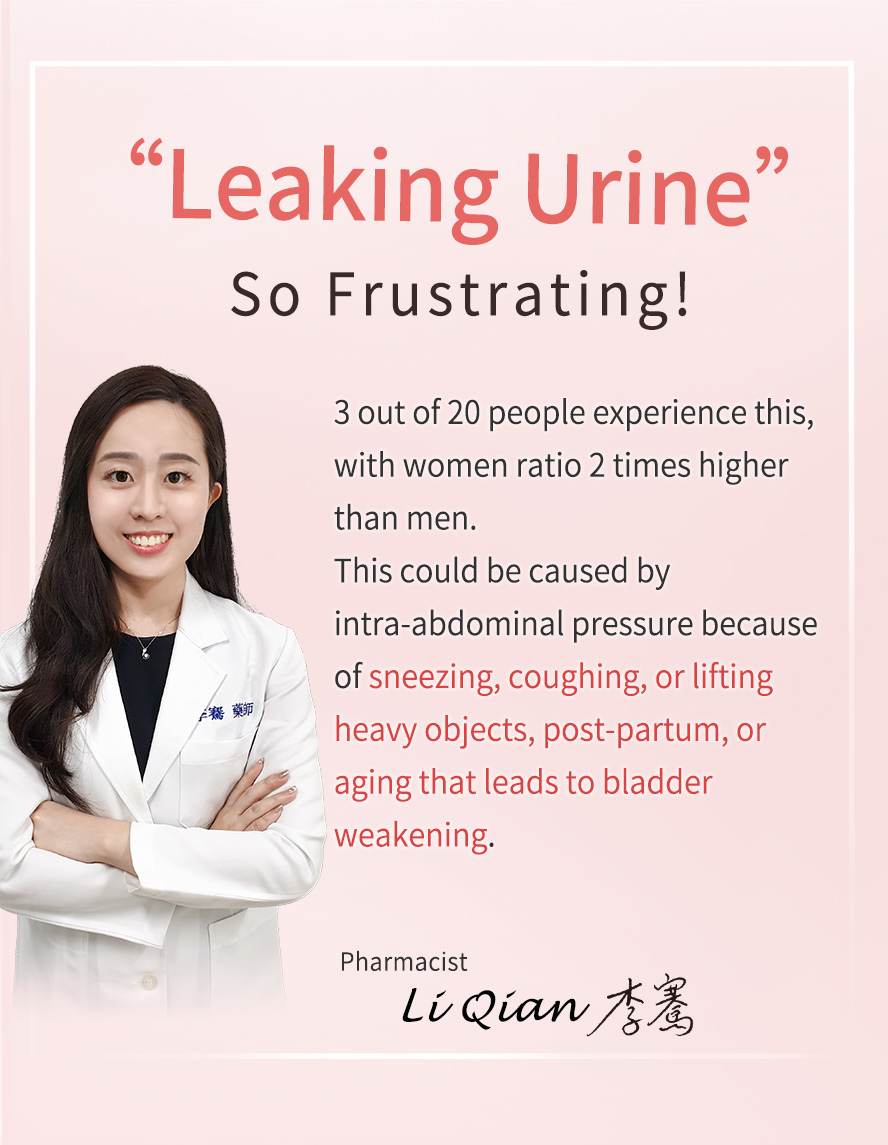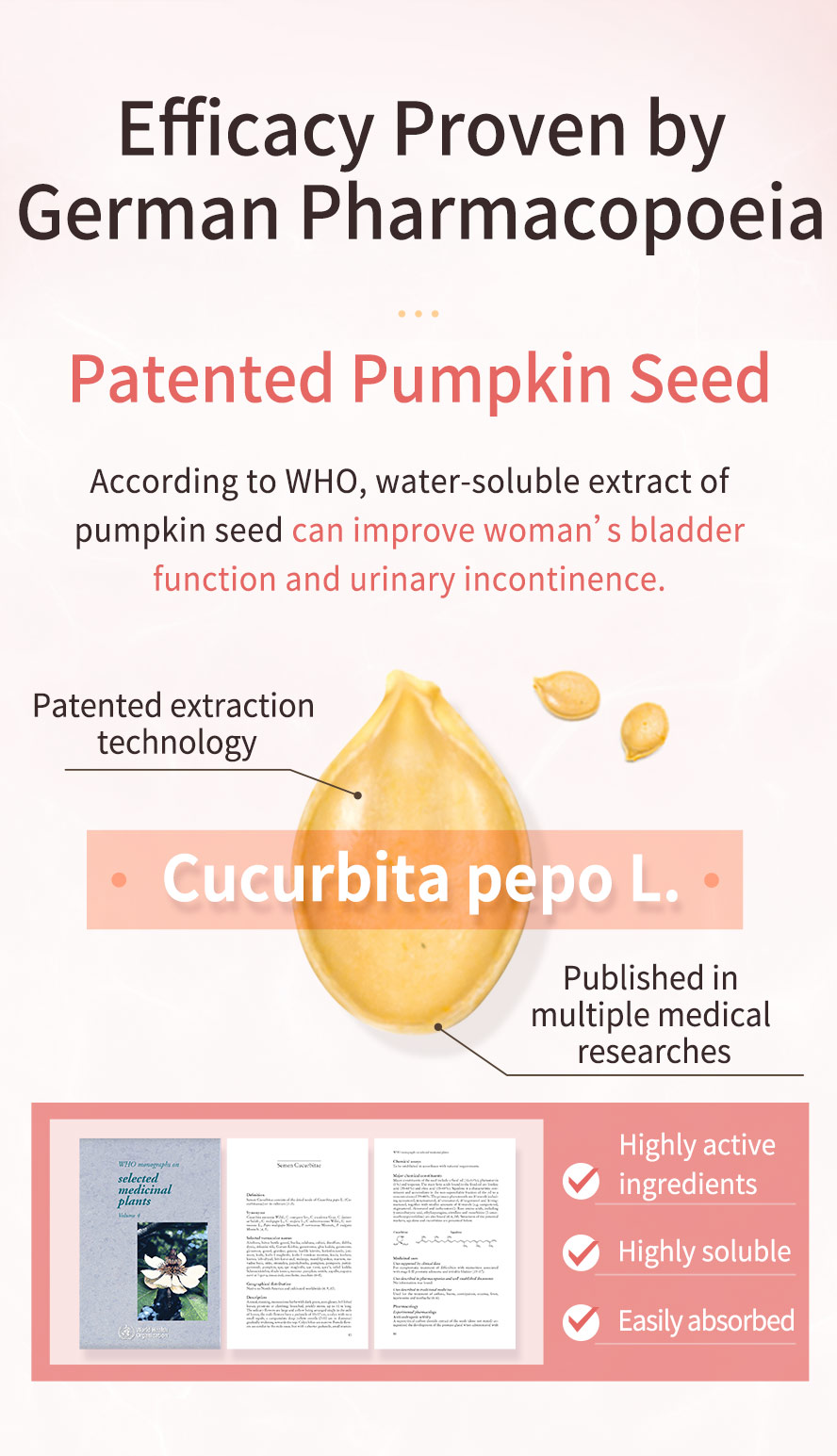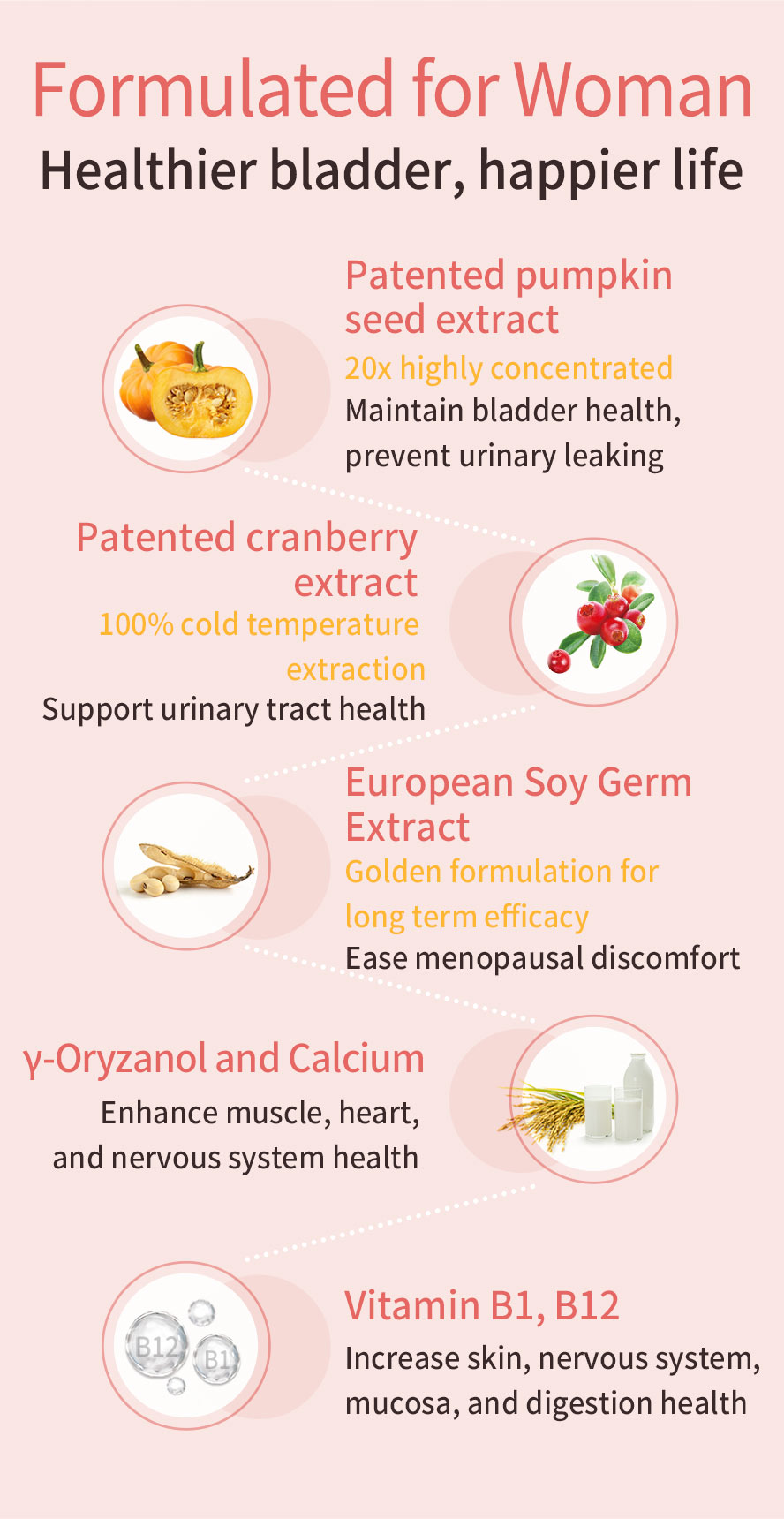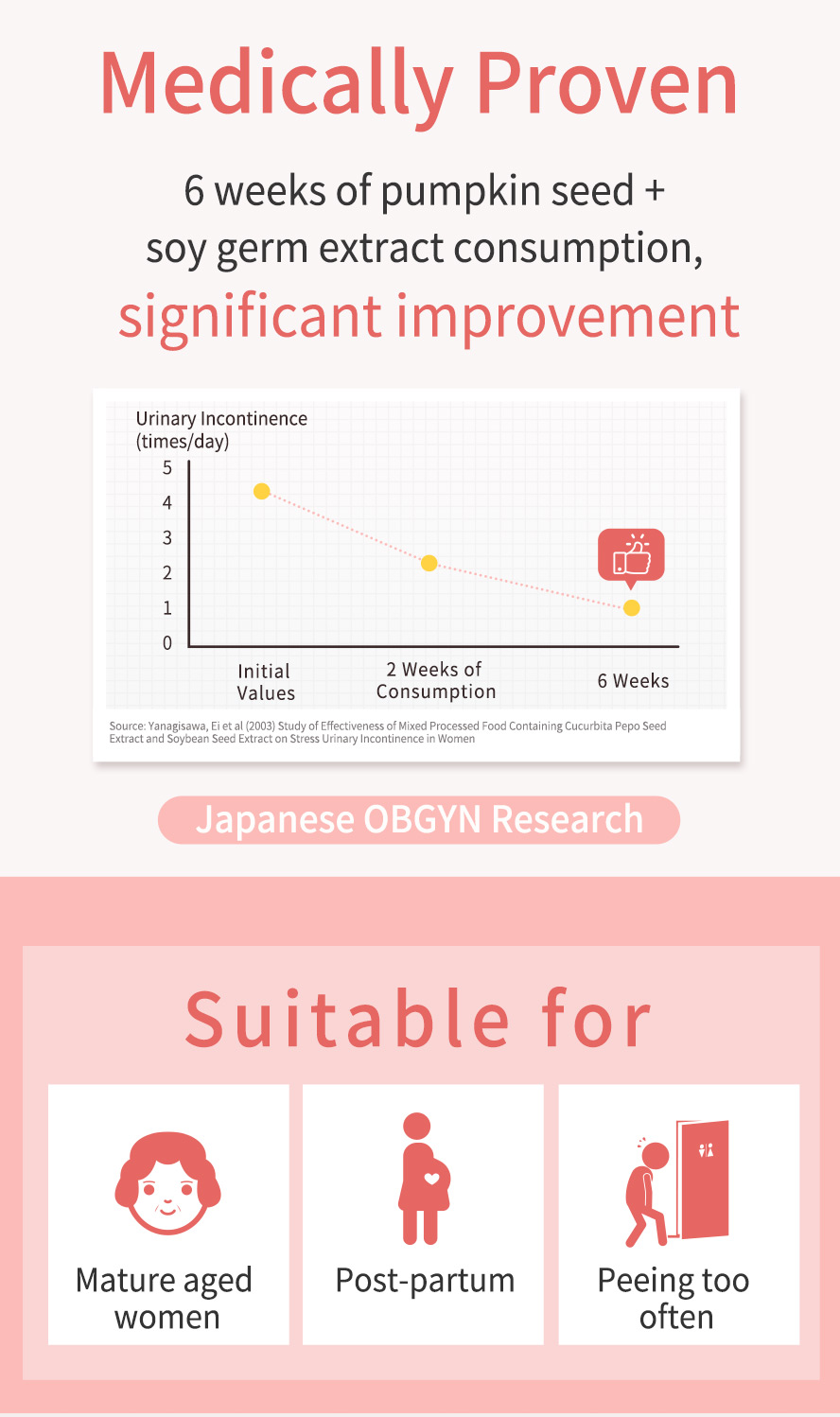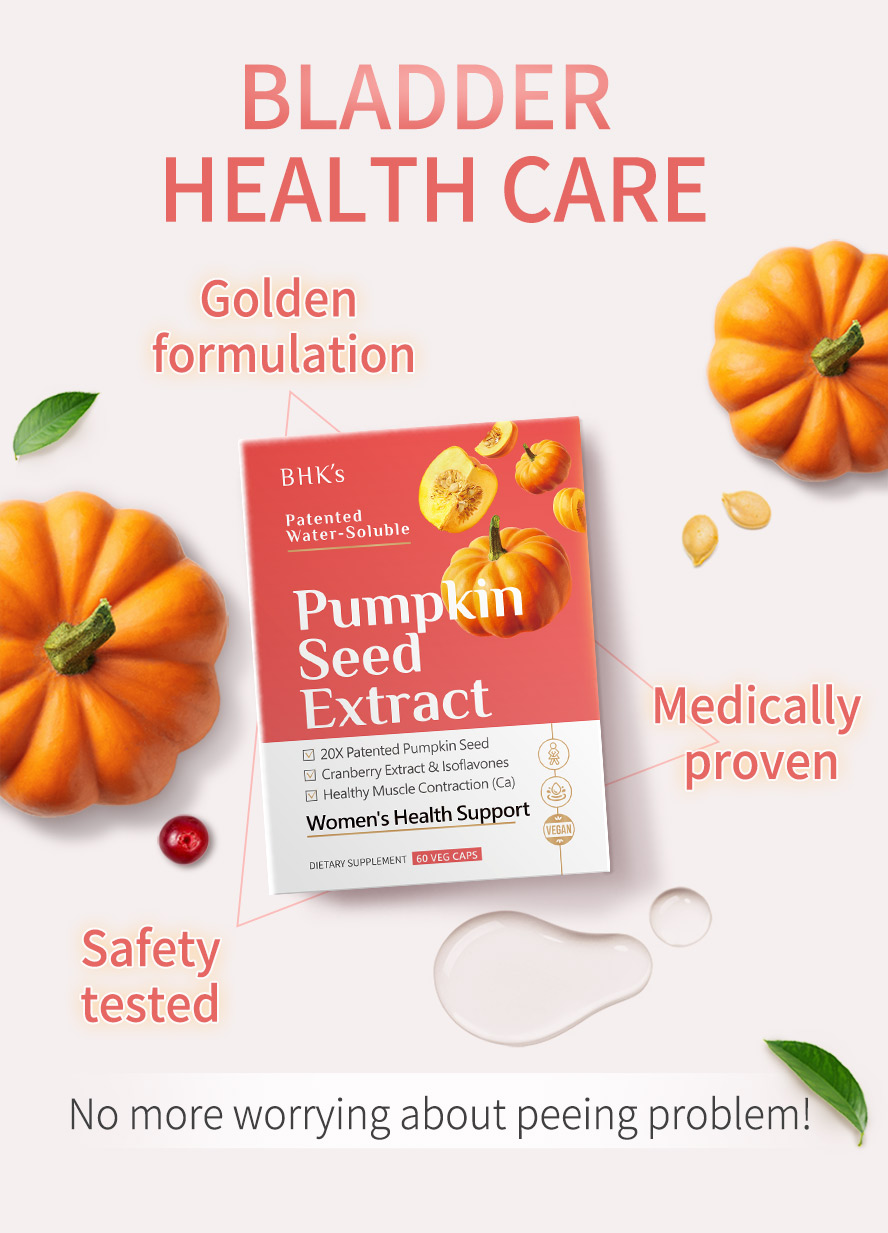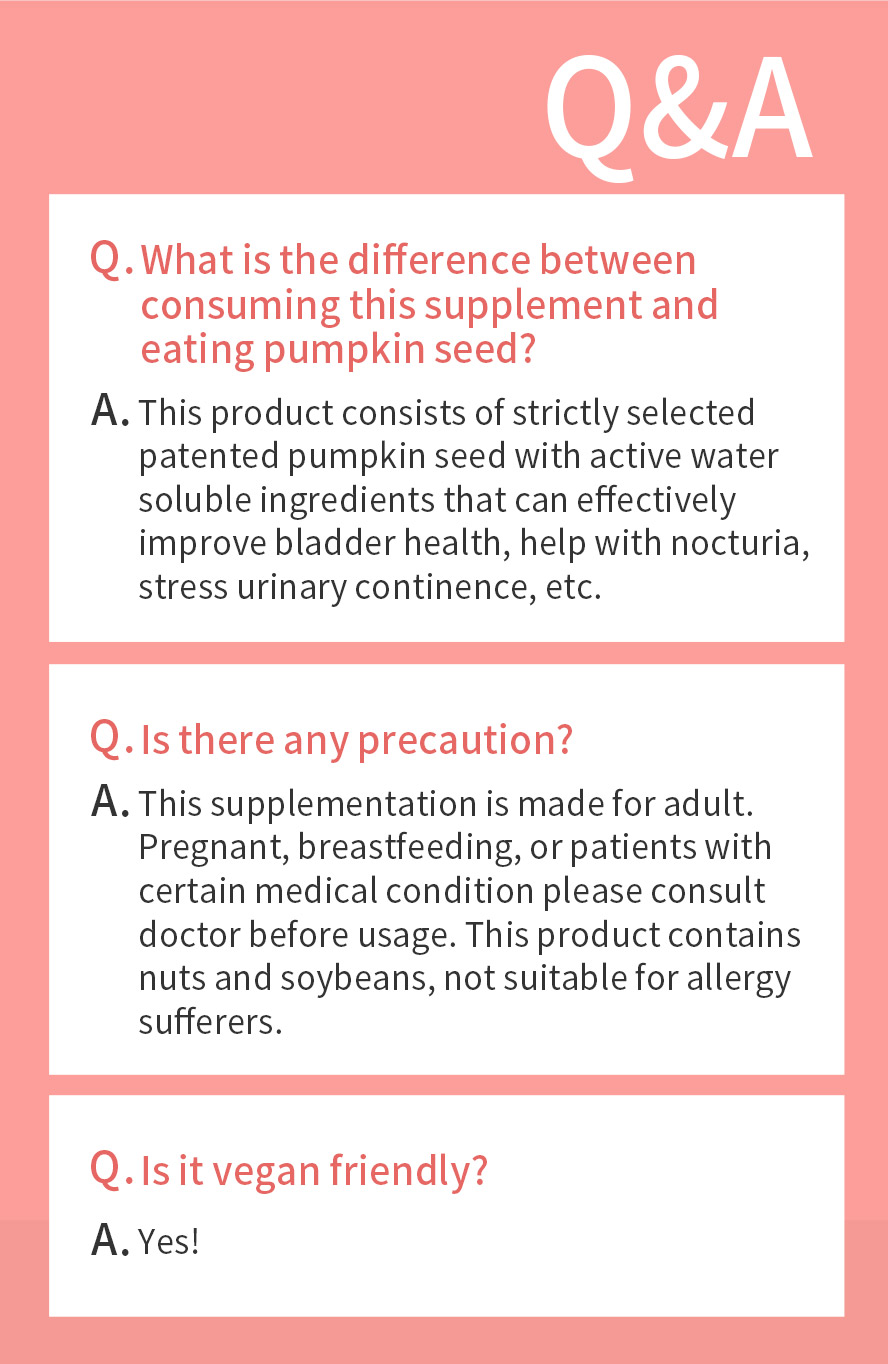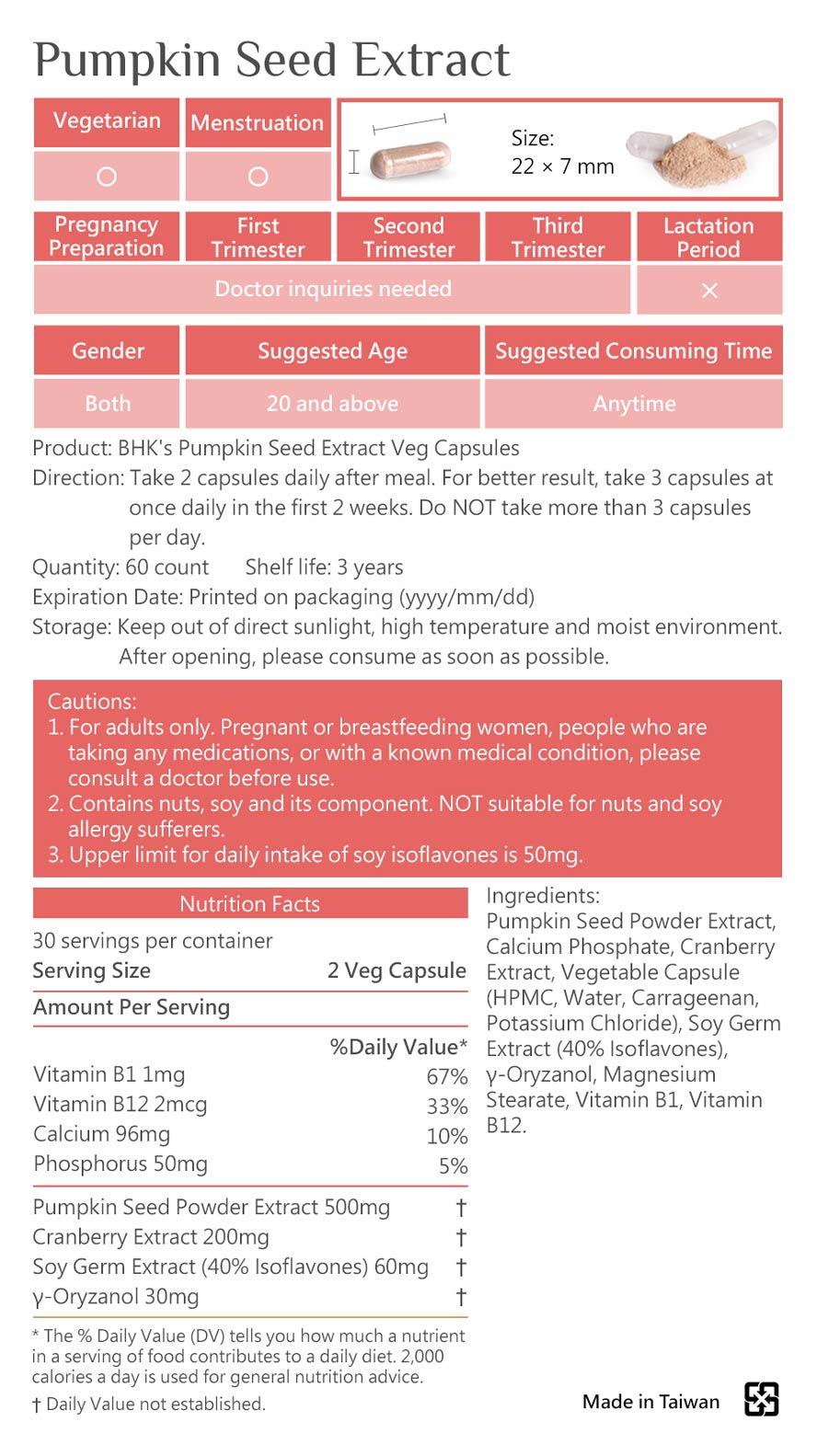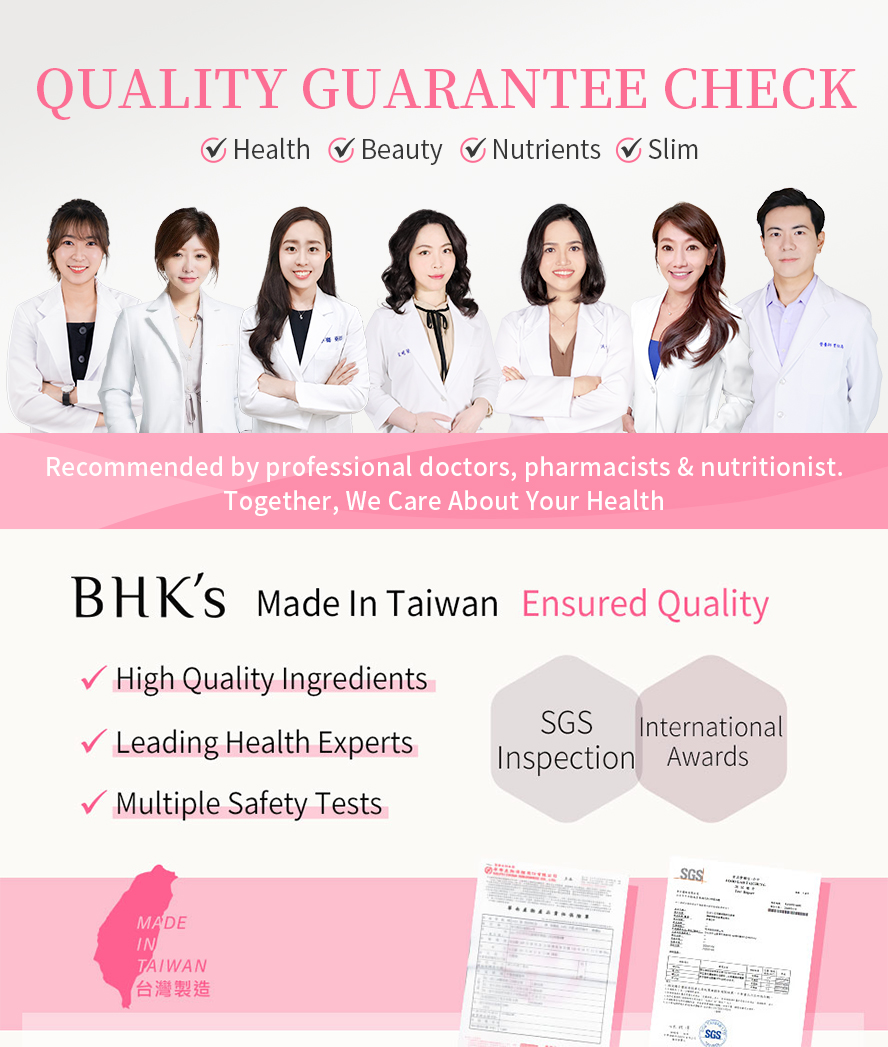 Customer Reviews
{{'product.product_review.no_review' | translate}}