Description

BHK's Pure Pearl Powder Capsules【Glossy Skin】
Description:
*Patented pure pearl powder, choose from freshwater seedless pearl
*Impurities are removed and complete pearl protein is retained, better than hydrolyzed pearl powder
*Pure pearl powder helps inhibit formation of melanin, leave the skin appears more luminous and radiant 
*Vitamin C x Vitamin B1, essential nutrients for human body
  - Excellent compound with antioxidants effect and enhance synthesis of collagen
Main Ingredients (Per serving):
Pearl Powder 500mg
Directions:
Take 1 capsule twice a day after meal. For better result, take 2 capsules at once. Do NOT take more than 4 capsules per day.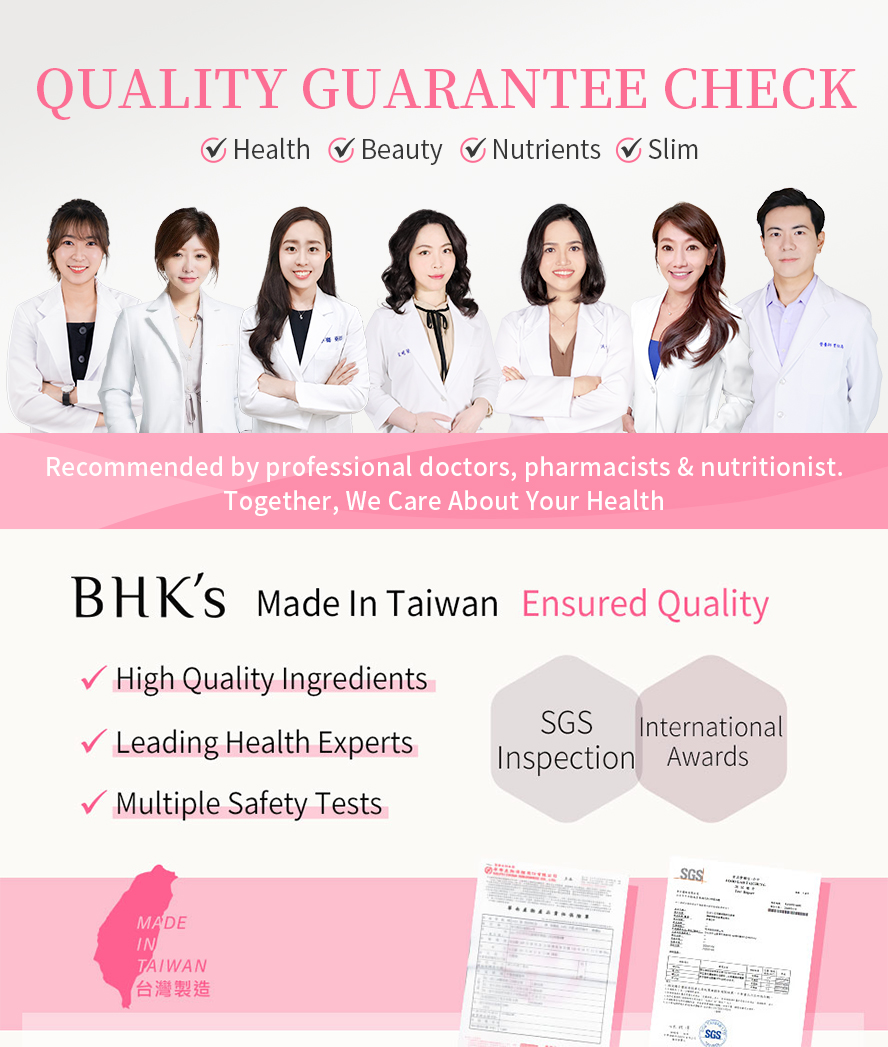 Customer Reviews
{{'product.product_review.no_review' | translate}}