Description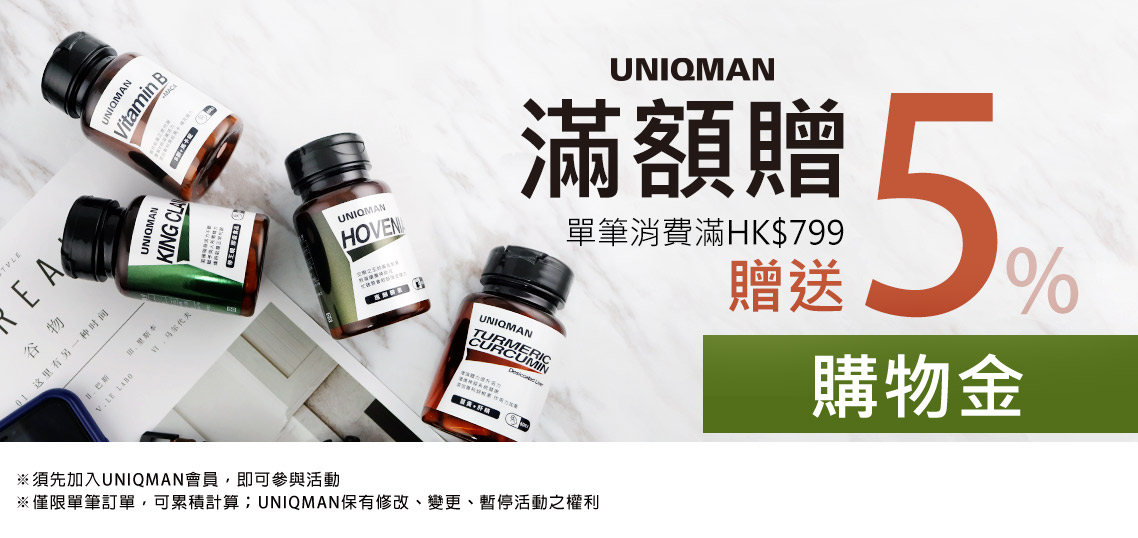 UNIQMAN Hydrolyzed Collagen Tablets【Skin Firmness】
Collagen restores the moisture and smoothness of your skin.
Description:
*Fish Collagen Peptides:
-Exclusive range of natural fish collagen peptides
-Molecular weight <2000Da to increase bioavailability
-From sustainable marine sources. Produced in Europe
*Hyaluronic Acid:
-High purity, scientifically proven, food grade Sodium Hyaluronate produced by one of the largest manufacturers in the world
-The key molecule involved in skin moisture
*GPH:
-A tripeptide formed from collagen
-The bioactive molecule found in collagen that contributes to promoting new collagen formation
*Vitamin C:
-Stimulating collagen synthesis and assisting in antioxidant protection
Main Ingredients(Per serving) :
Hydrolyzed Fish Collagen Peptides
Collagen Peptide-Optima (CP) (About 500 Da)
Vitamin C (Ascorbic Acid)
Directions:
Take 2 tablets at once daily after meal. For better result, take 2 tablets twice a day. Do NOT take more than 4 tablets per day.