Description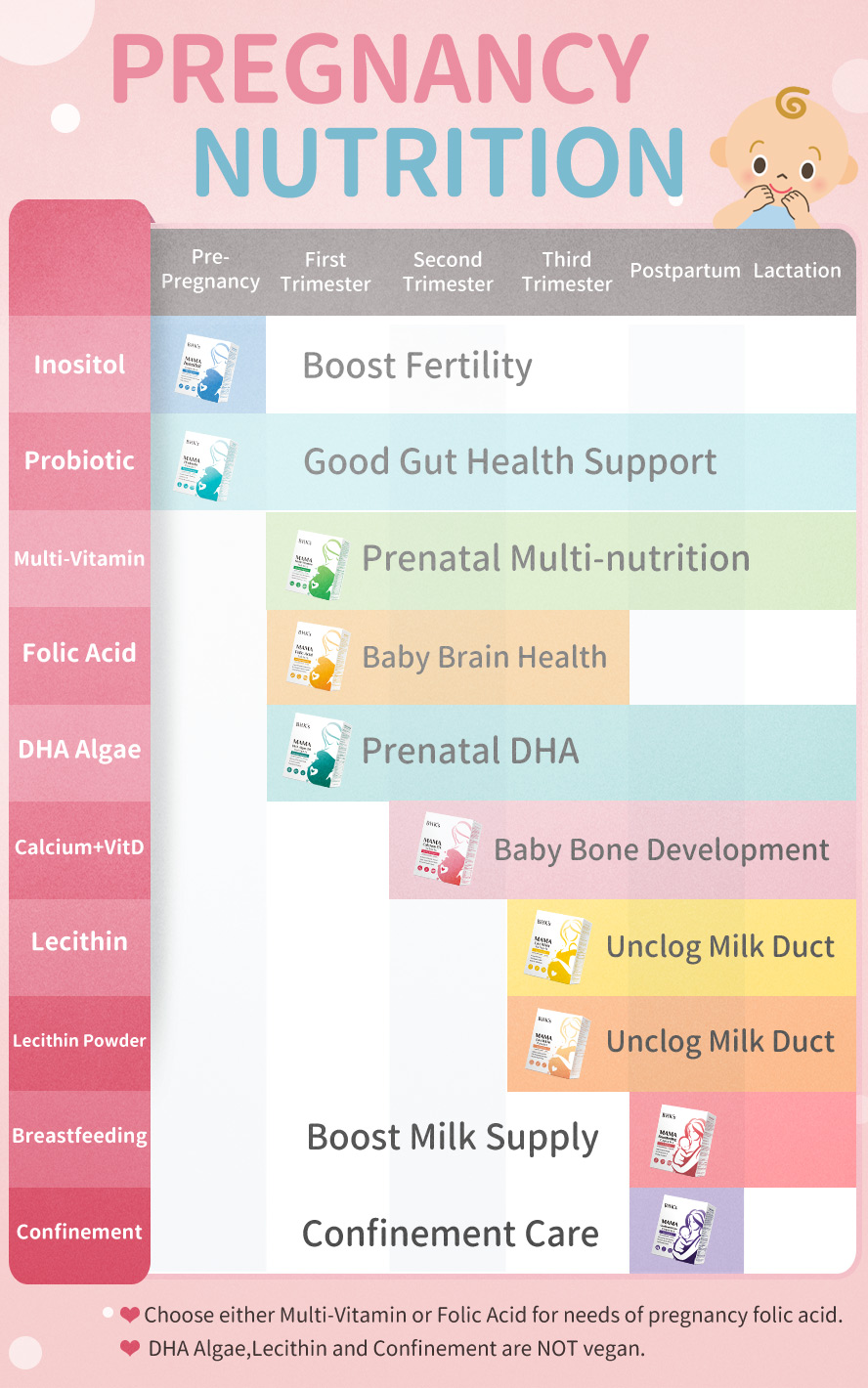 BHK's MaMa DHA Algae Oil+ MaMa Lecithin(Bundle)【Baby & Mother Milk】
BHK's MaMa DHA Algae Oil【Prenatal DHA】Description:
*DHA is an essential nutrition to support full-term pregnancy
*DHA helps build your baby's brain, nervous system, and eyes
*Helps improve mother's overall health and attention span in children
*Taking DHA supplement during pregnancy to ensure the development for babies is a must now
Main Ingredients (Per serving):
Algae oil (40%DHA) 250mg
Directions:
Take 2 softgels daily after meal. 
Children below 6 years old - Take 1 softgel daily after meal. 
Softgels can be pierced and the contents can be mixed with water. 
Recommended for use throughout pregnancy.
-----
BHK's MaMa Lecithin【Unclog Milk Duct】Description:
*Lecithin is a dietary supplement that can help reduce the risk of blocked ducts due to clogs
*BHK's Lecithin capsules sourced from US, contains high purity and the capsule is small in size
*It is easy and convenient for mom to swallow and carry along
*Recommendation of Dr. Ruth A Lawrence, M.D. for those who experience recurrent blocked milk ducts:
  - take 1,200mg of lecithin four times a day 
Main Ingredients (Per serving):
Soy Lecithin 
(60%Phosphatidyl Choline) 676mg
Directions:
Take 2 softgels at once twice a day after meal. 
For better result, take 2 softgels at once three times a day.