Description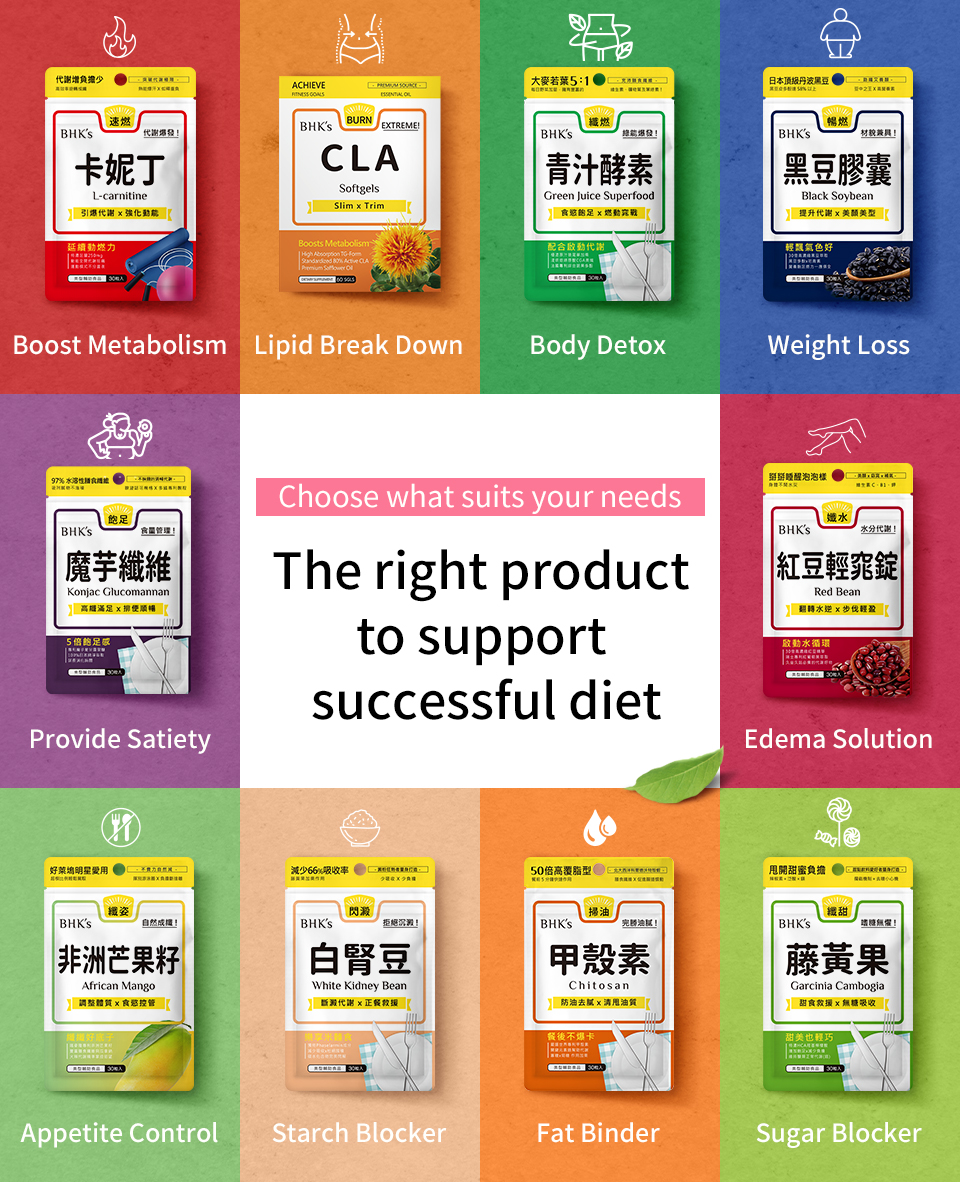 BHK's CLA【Fat Breakdown】Description:
* Extracted from Safflower, CLA (conjugated linoleic acid), a naturally occurring fatty acid
* Enhance fat oxidation and thus improve weight loss
* Similar to omega-6 fatty acid, benefits to skin, fitness and weight loss
* Helps reduce blood sugar levels and slim down 
-----
Main Ingredients (Per serving):
Conjugated Linoleic Acid (CLA) 1200mg
Directions:
Take 2 softgels at once daily after meal. 
For better result, take 2 softgels twice a day after meal. 
Avoid taking before bedtime.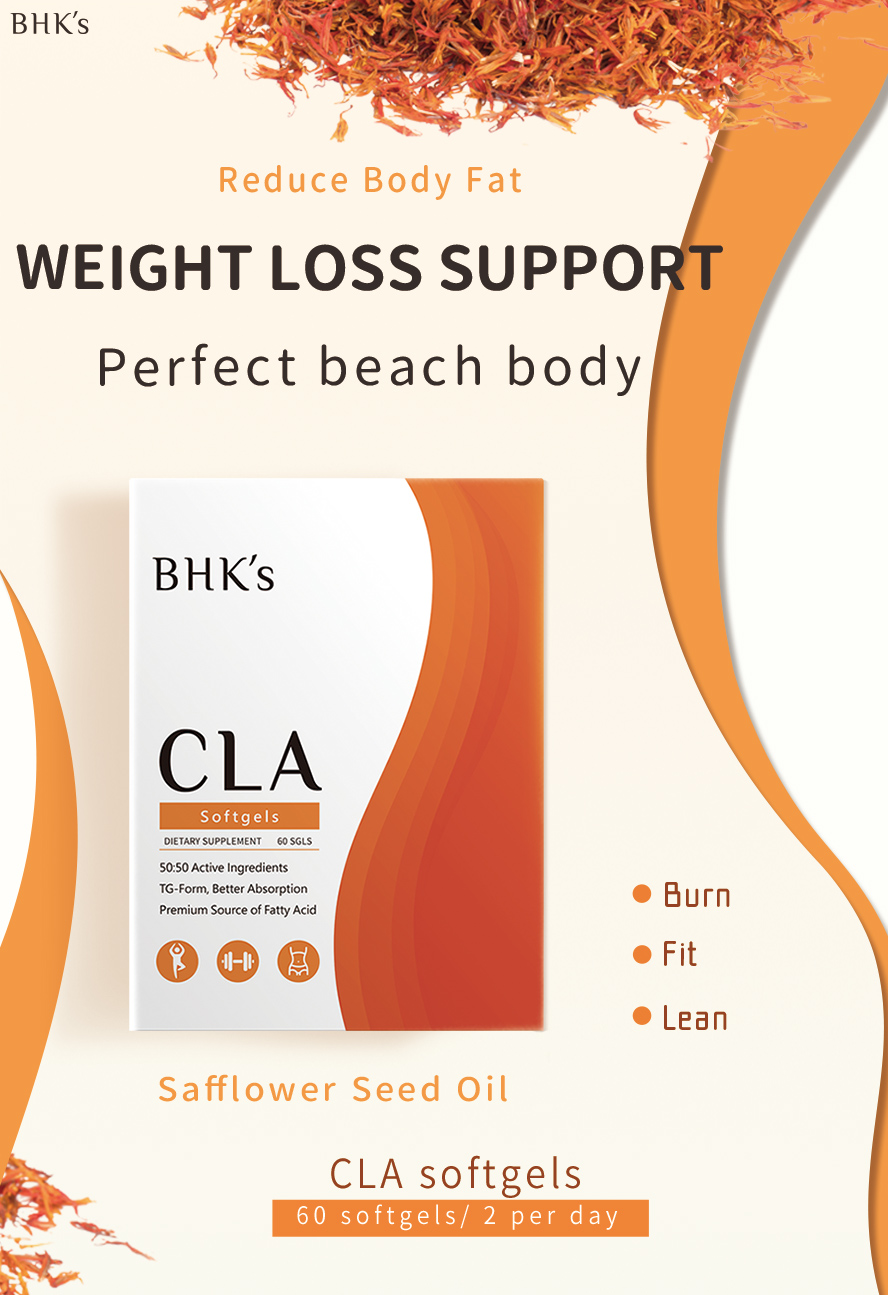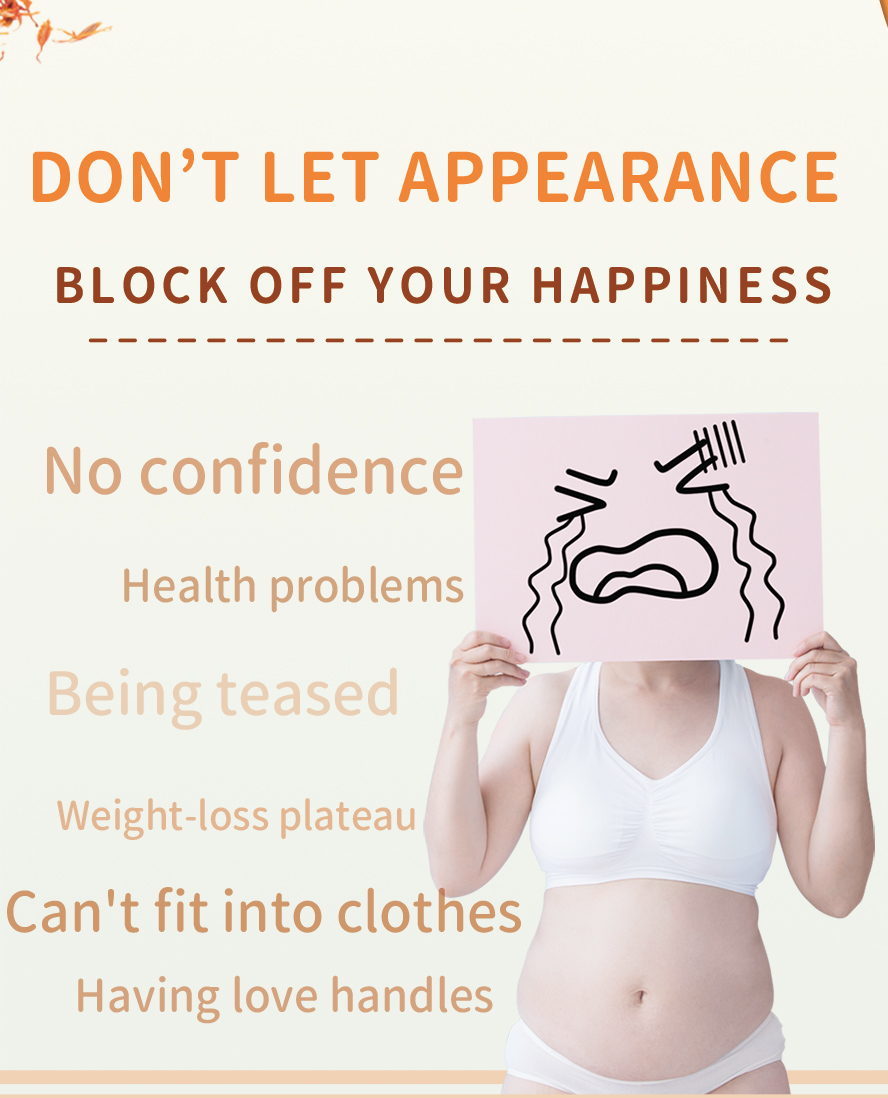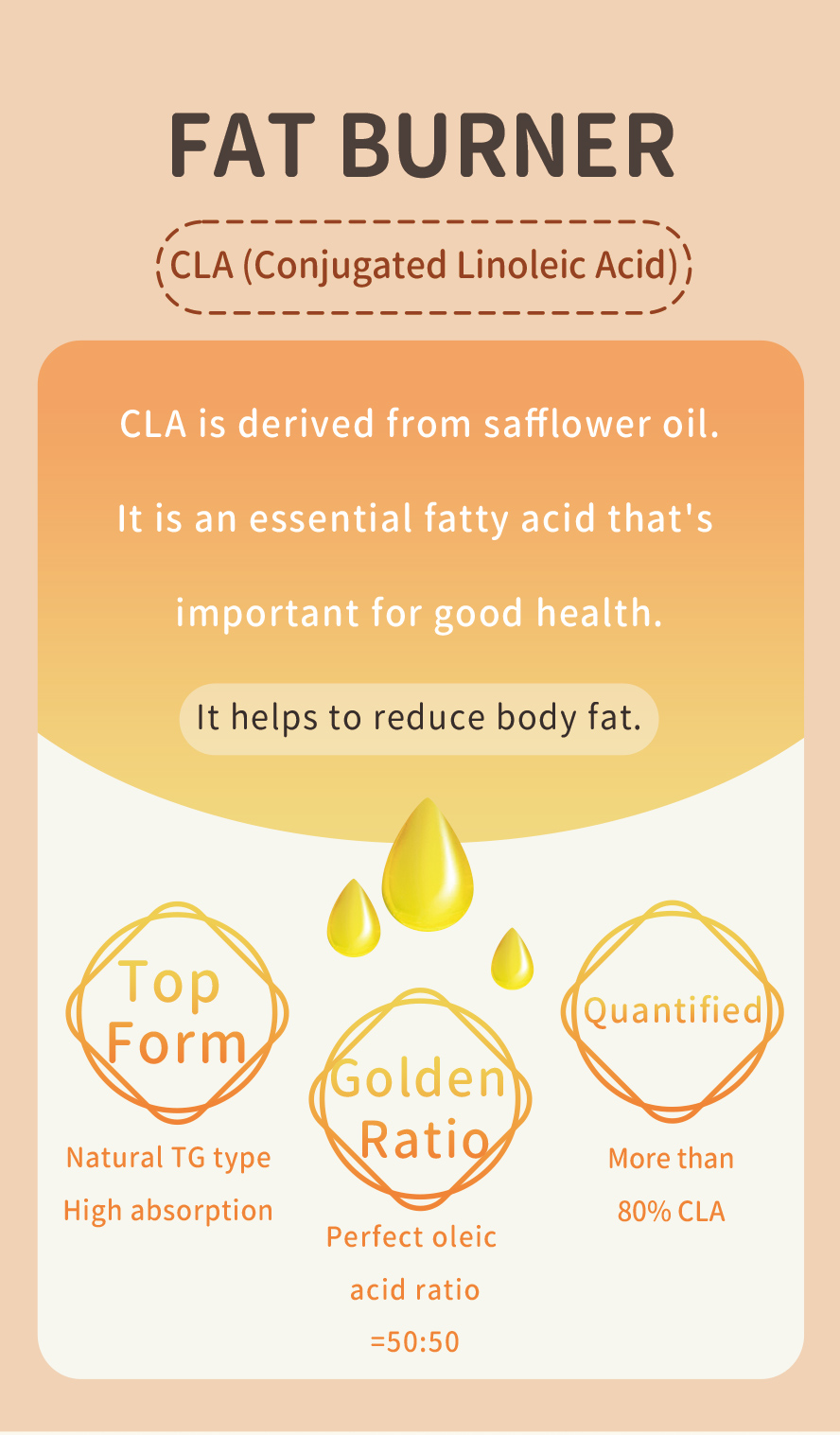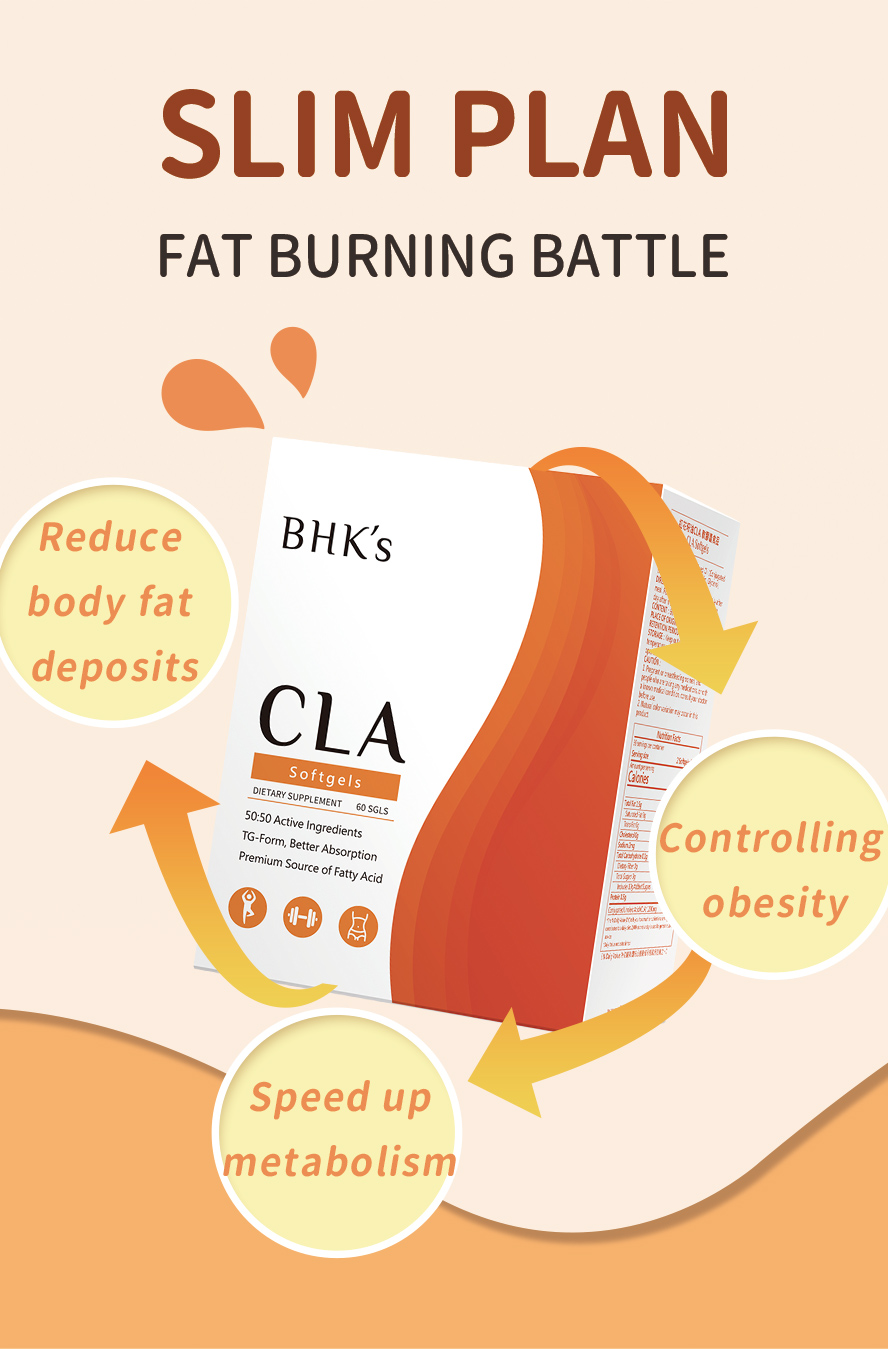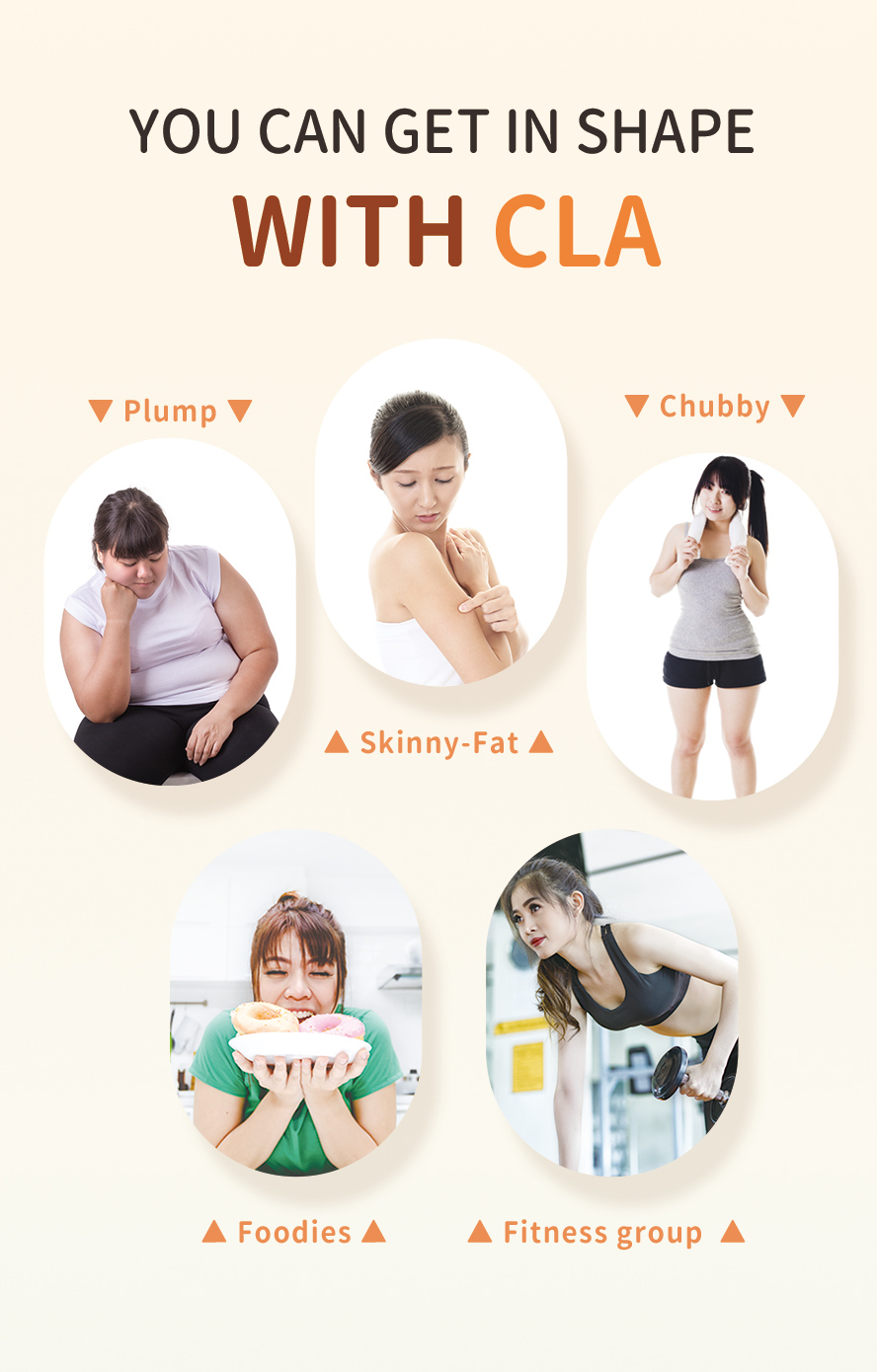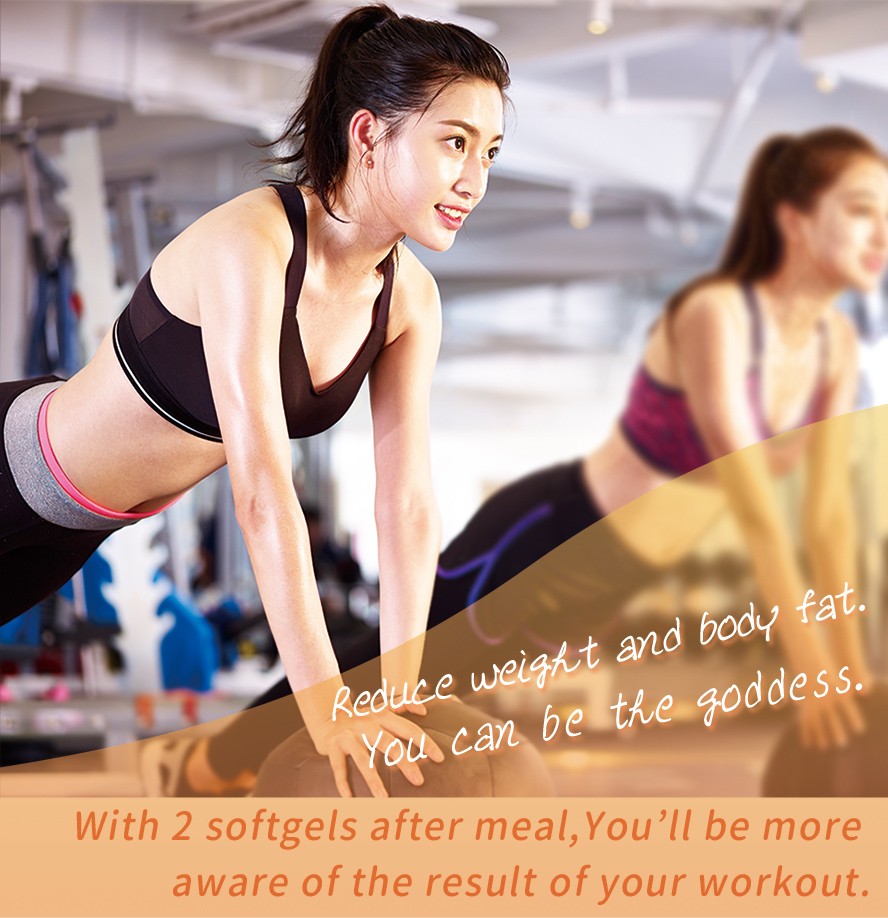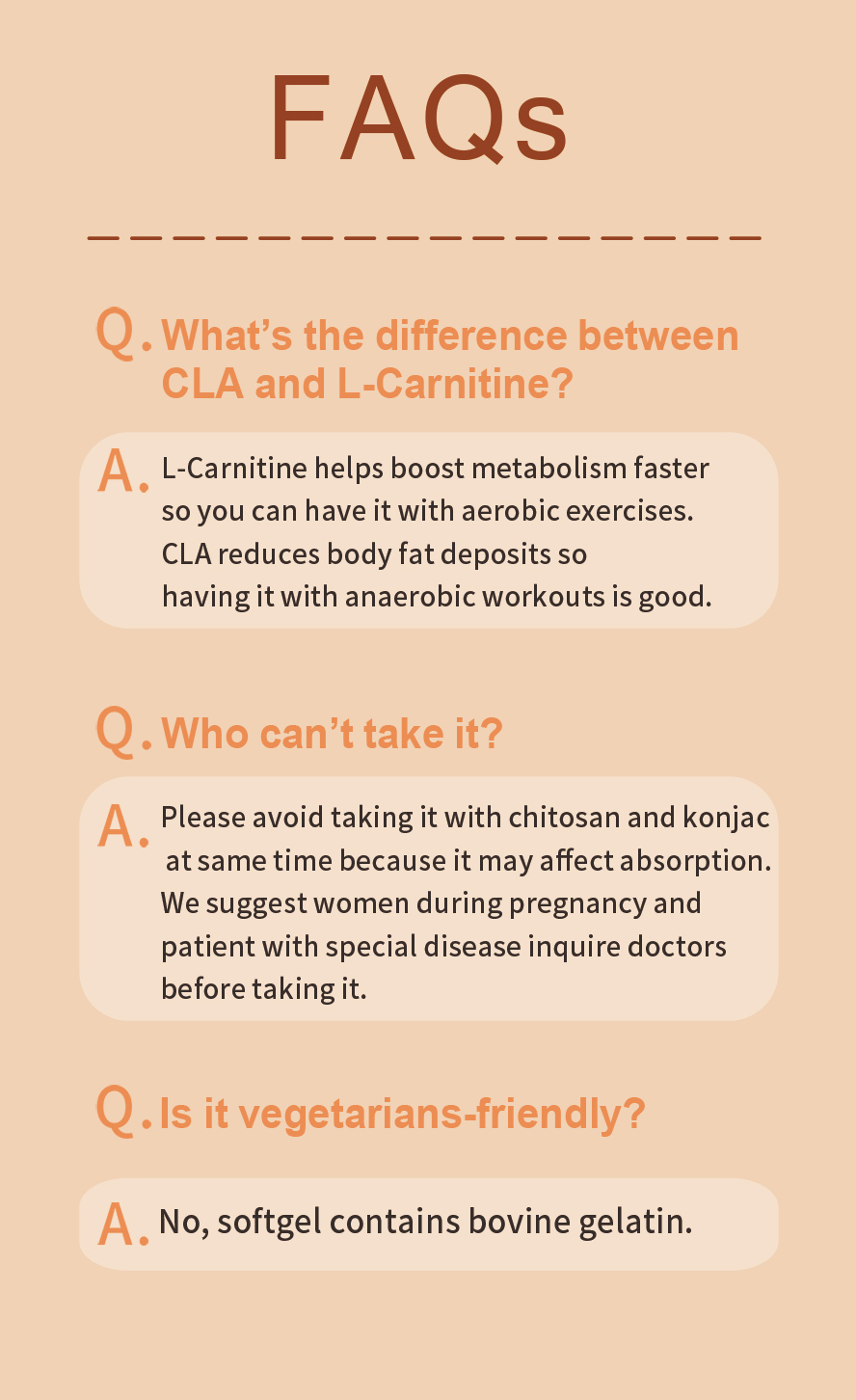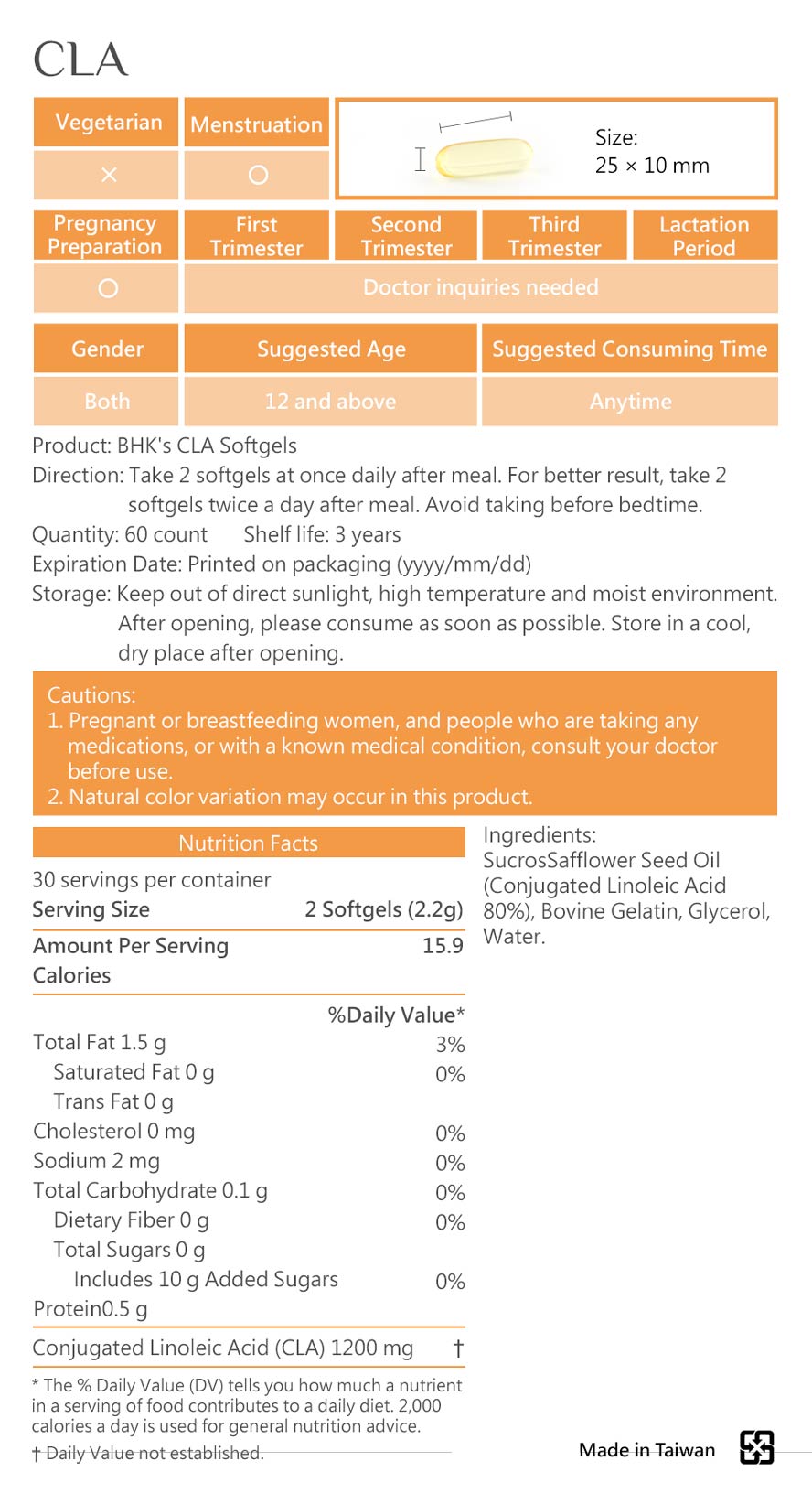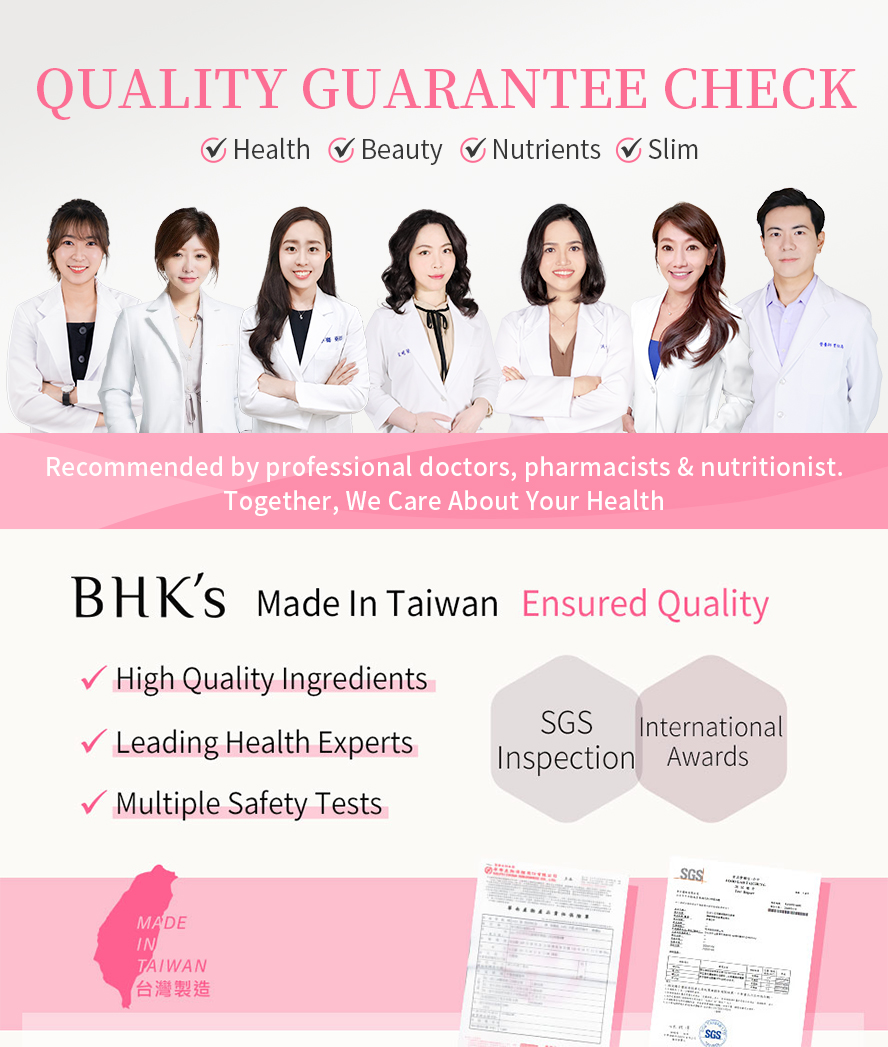 Customer Reviews
{{'product.product_review.no_review' | translate}}